Oreo......
Who's there?
Why are you under the covers Oreo? It's 84 degrees outside & it's only 11:00.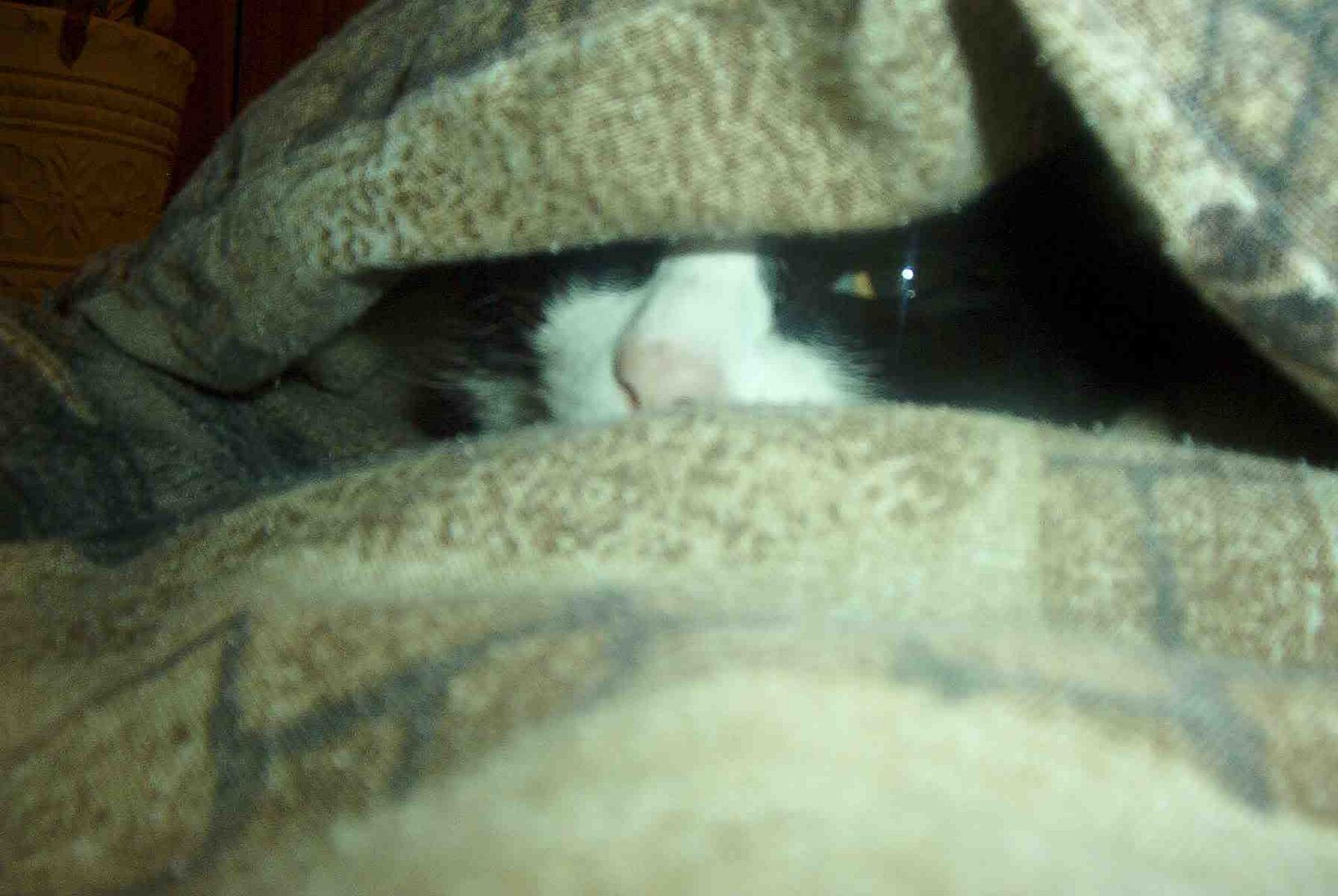 Cause you gots it too COLD in HERE!! That's why!!
So far there are 86 cats & 4 humans confirmed for mine party!!! I can't WAIT! Only 8 more days to go.