Momma gotted me up early this morning to give me my purresents....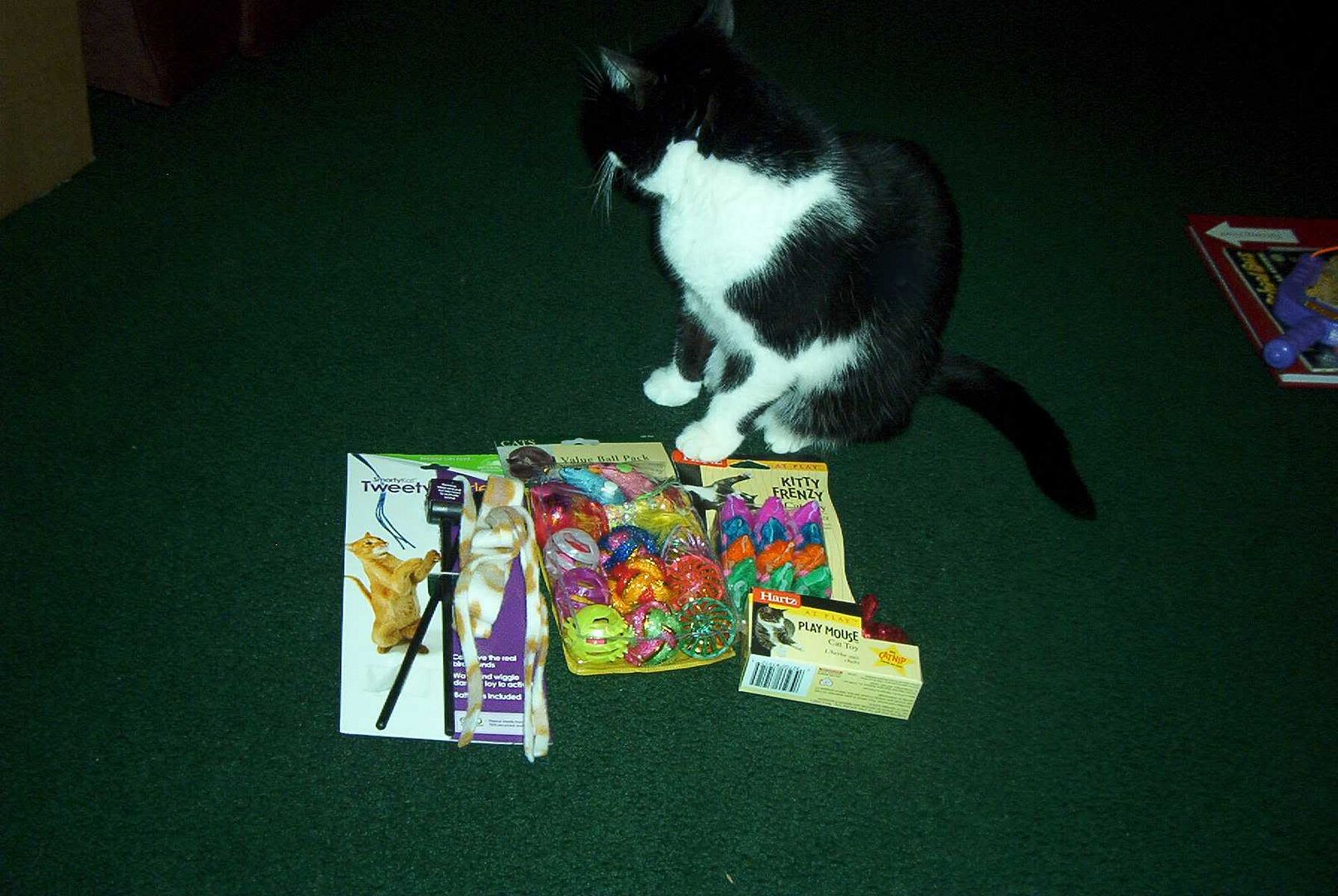 Ok, Oreo, you can turn around now.
Oh, it's got STRINGS on it & it tweets like a birdie & all these offer things ! I love it!
But this am mine favorite toy of all.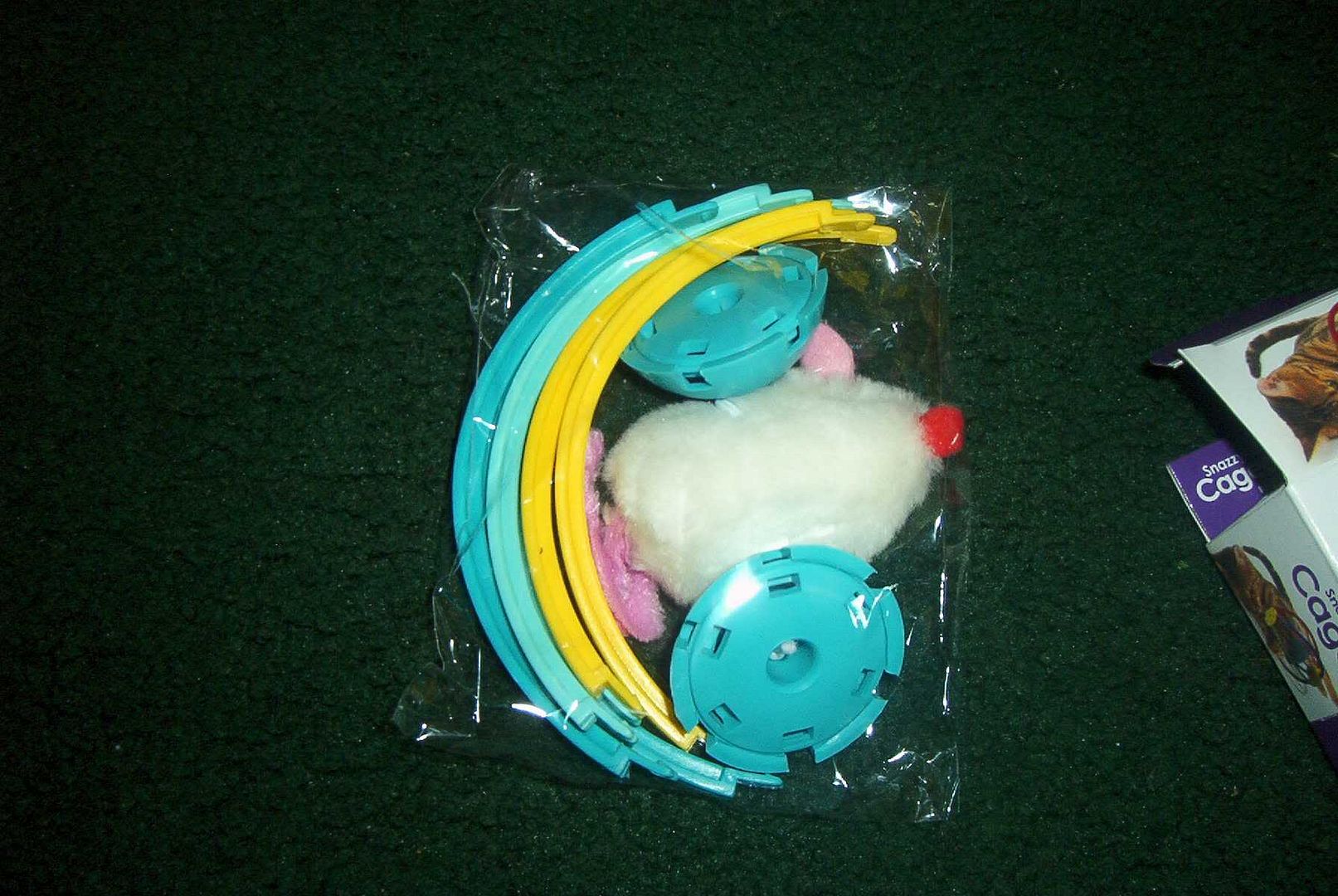 Momma haded to put it together for me.
Is that a mousie in there?
Him smells like nip....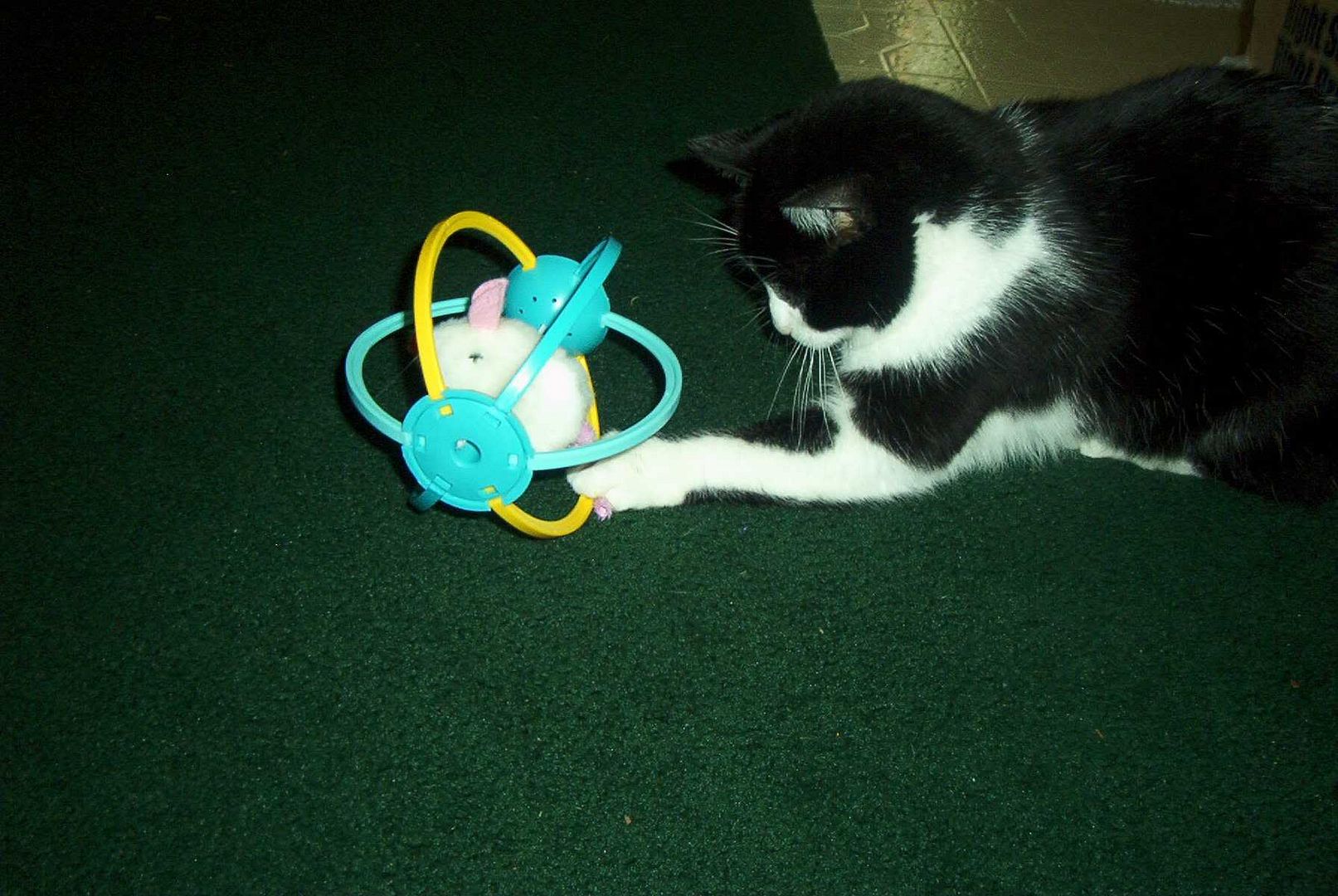 I got his tail!!
::From Momma & fambly::
Oreo, we love you so much. Happy birthday little man.