UPDATE!!!:::
Her am some pictors of Momma ex-rays. (Her don't got trees in her nee, she hung tha ex-ray up on tha door & took it's pictor!) Her MRI pictors am too big to get them all on here & less yore a doctor they don't mean nuffin anyways! So, here am tha bone chip.....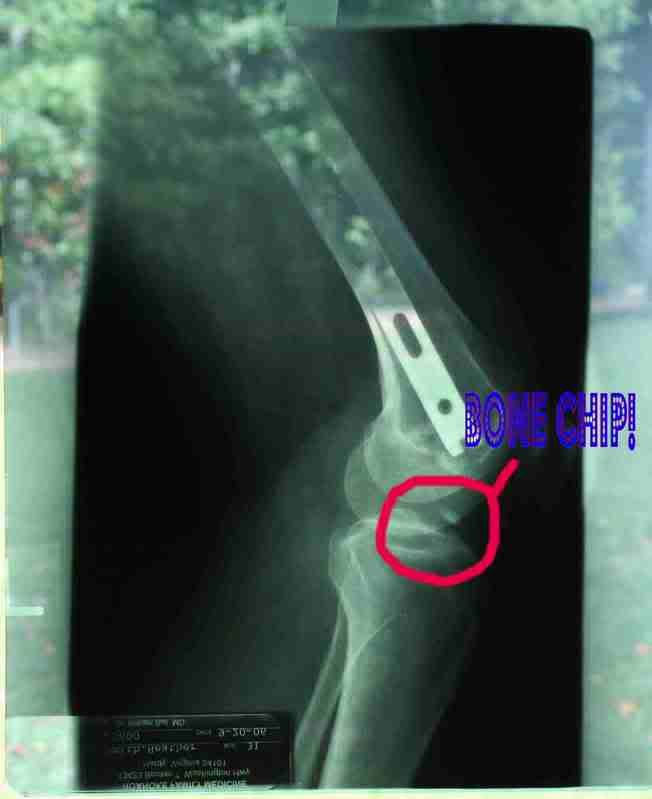 And here am tha top of her nee, where you can't see it! You can however , see her rod & one of tha screws!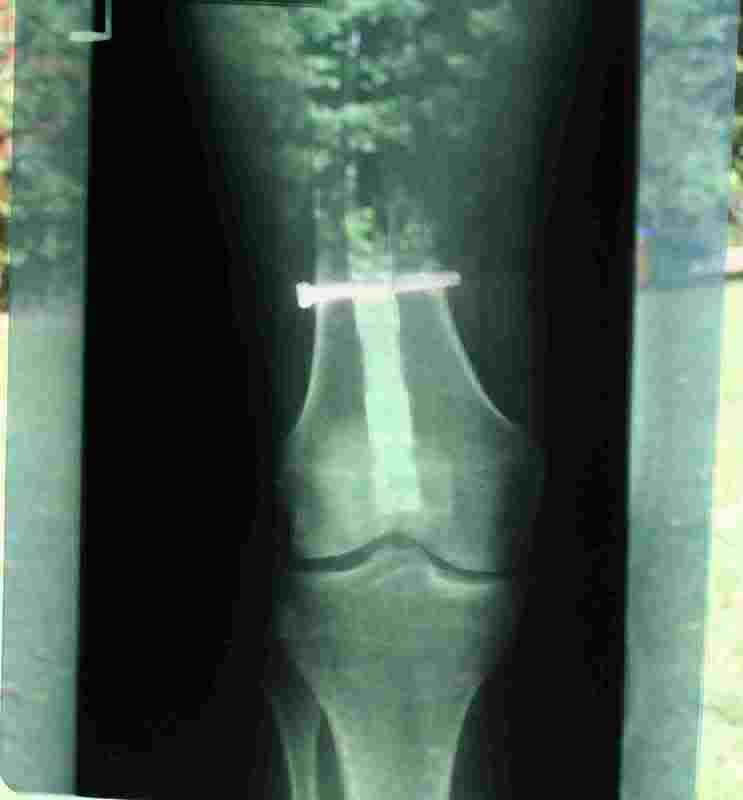 Well, we just talked to tha doctor & he said she gots an abnormal marrow signal & joint effusion. Her don't know what tha marrow signal thing means but tha ofur means it am grindin together, which her already knew!! Her gots ta go to tha ortho-pee-dick doctor on Monday. Fanks effurrycat for purrayin for her. Puhlease don stop! We don wants any oper-way-shuns. We will keep you updated.