I forgotted to tell you about tha in-si-dent that happened here bout 2 weeks ago........
This here tree is one of tha ones that had to go. Lets take a closer look....
What am that in there????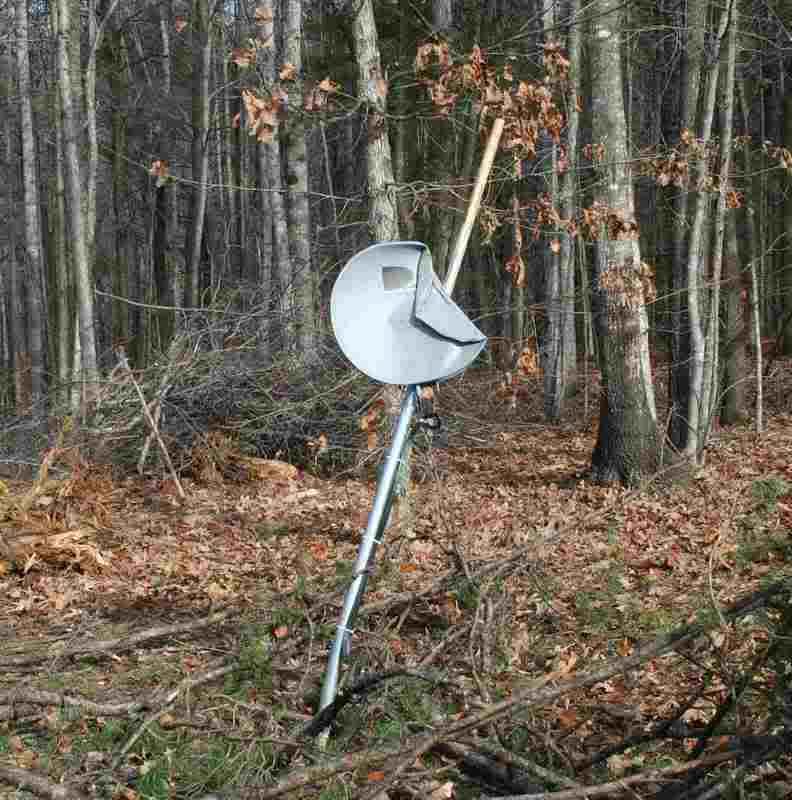 OH. MY. GOSH! Not the dish!!! How will I watch aminal planet now?!?!?! Who did this horrible fing?
Uncle CASEY?!?!?!
(It am ok Casey, I not holding a grudge anymore!)
Momma goes back to tha dent-ist this mornin for her real fillins in the root can-all toof. That not so bad.
:)