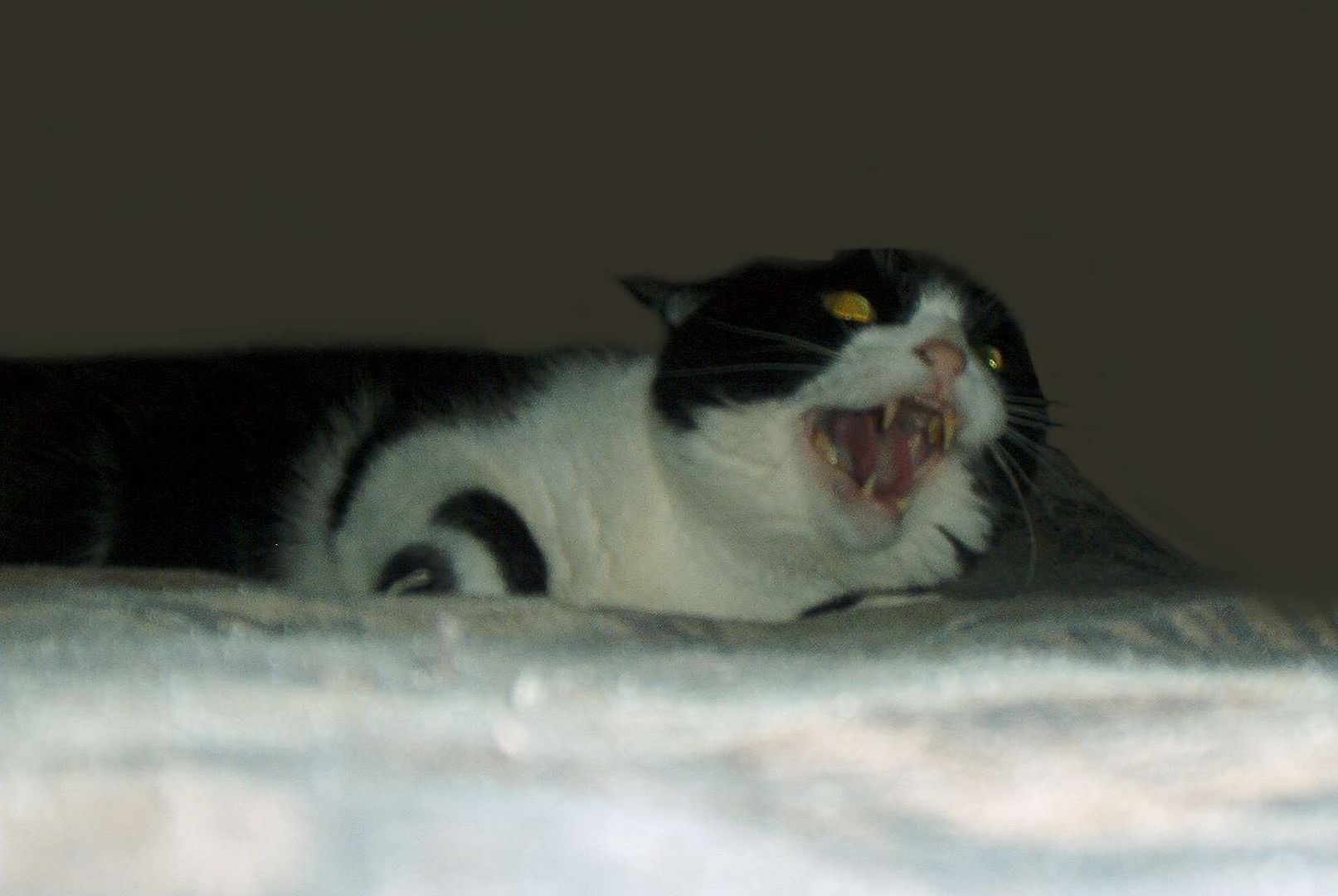 Does you effur feel hissy? I do!!
I'm fine now though!
Disclaimer from mine Momma:: I was not torturing this cat!! I spooked him trying to get a cute picture!
PS:: There am 94 cats & 7 humans confirmed!! Only 4 more days till mine party!! I can't WAIT!
UPDATED TO ADD::
Found on
Ariel's Bloggie.........
CLICK HERE!!!
Momma says my party can't be like this....don't know why not.......