Yeah, so I FINALLY got these pictures uploaded!! Blogger won't upload them so I put them on Photobucket & as I was getting ready to upload the LAST picture they went down for maintenance! AAARRRGGG!!! On to the story.....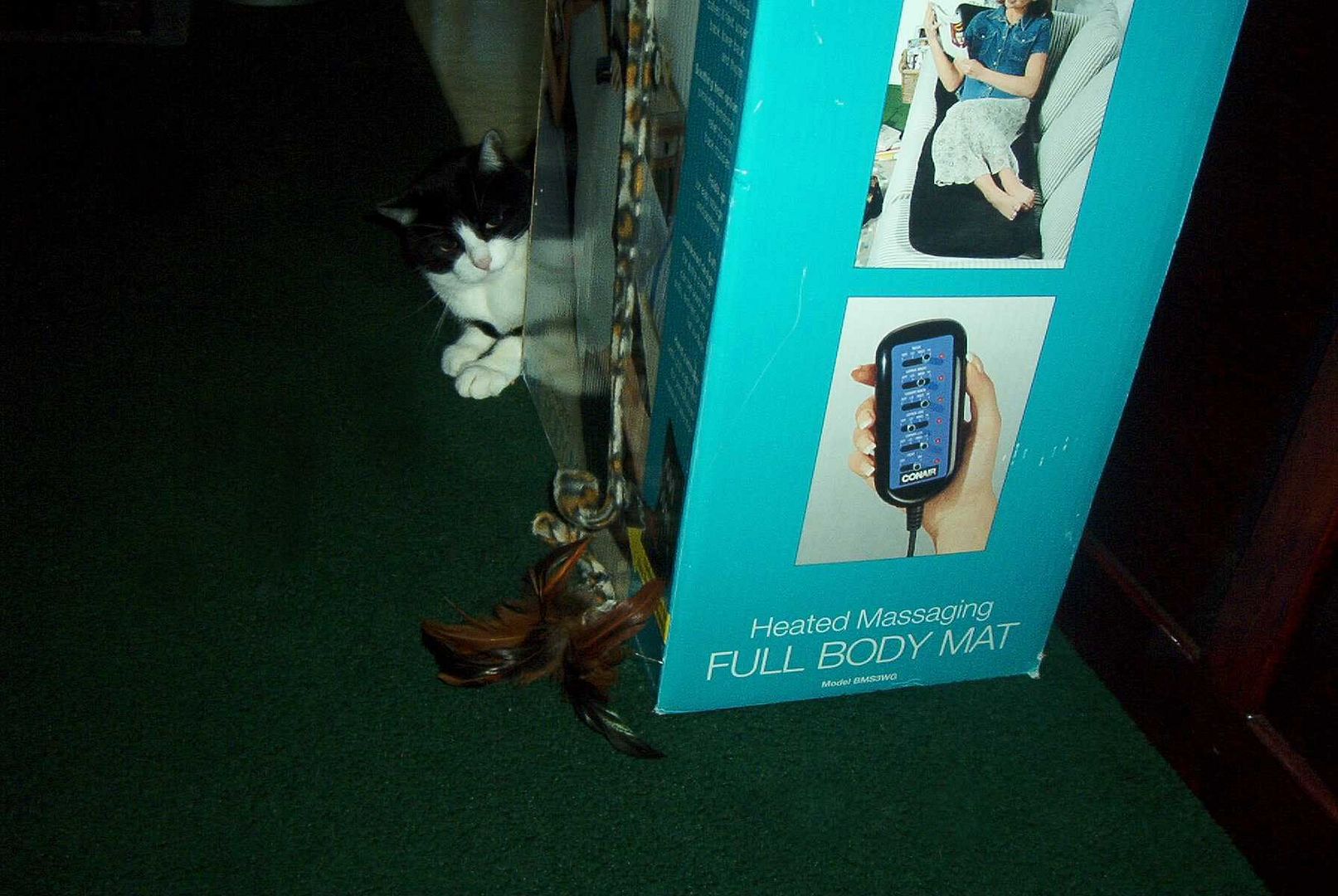 What am that over there???? My toy!
Looks like Momma tied it to this box here, let me check.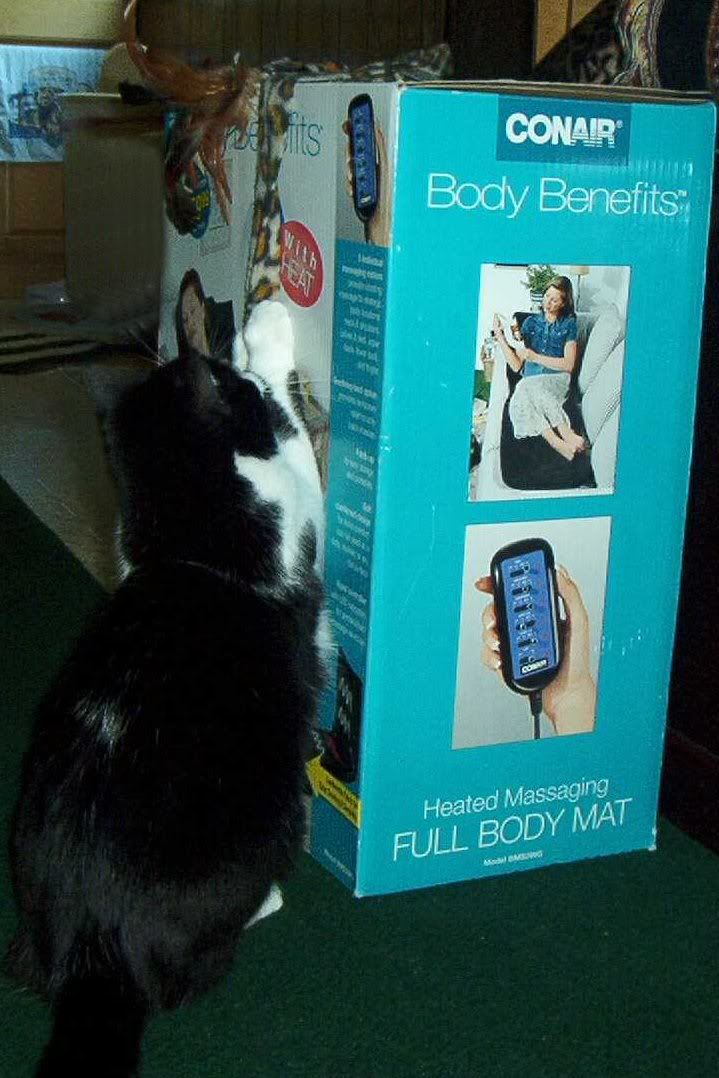 Yeah, it's tied alright. Can't get it down.....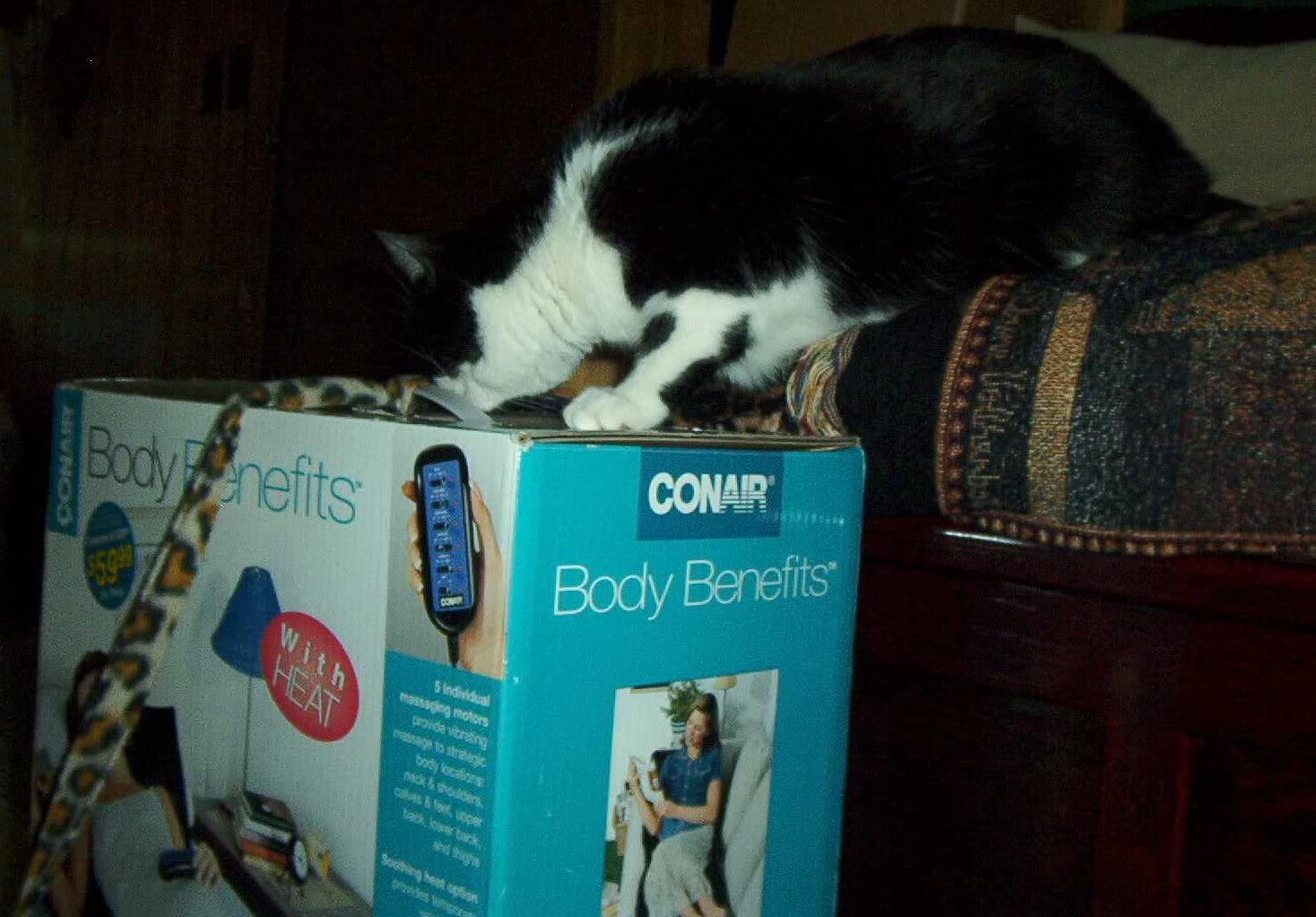 How am I supposed to untie this with no thumbs?!?!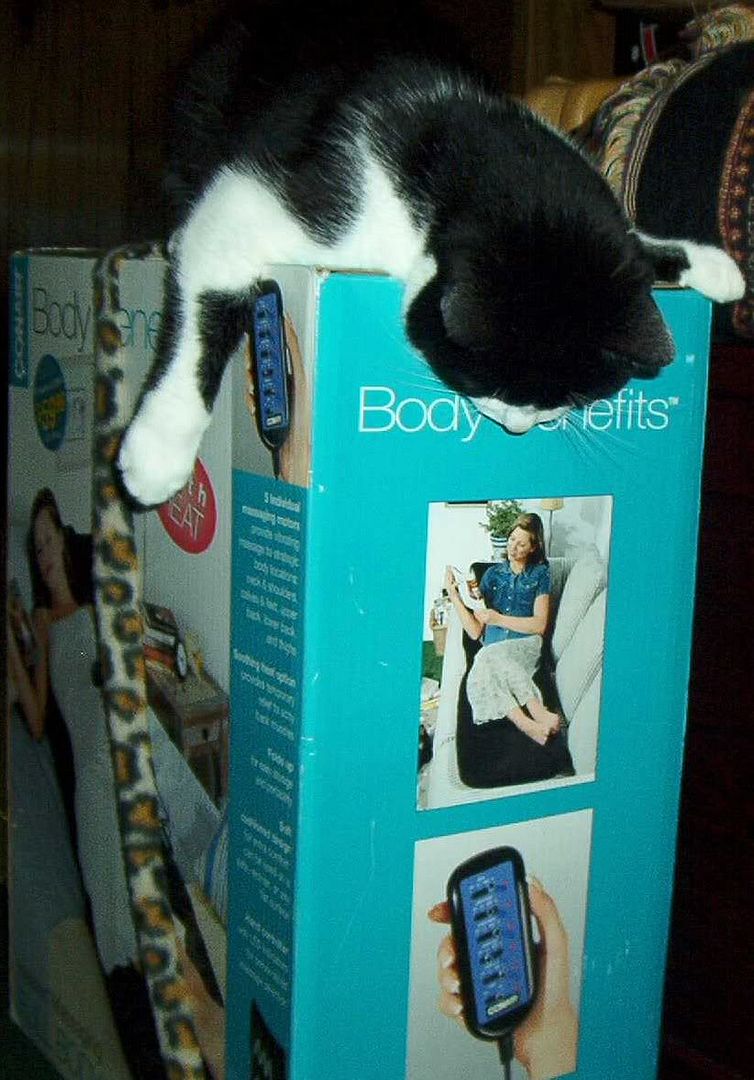 What is this thing anyway? Oh, Momma's vibrating heater pad...I like this thing!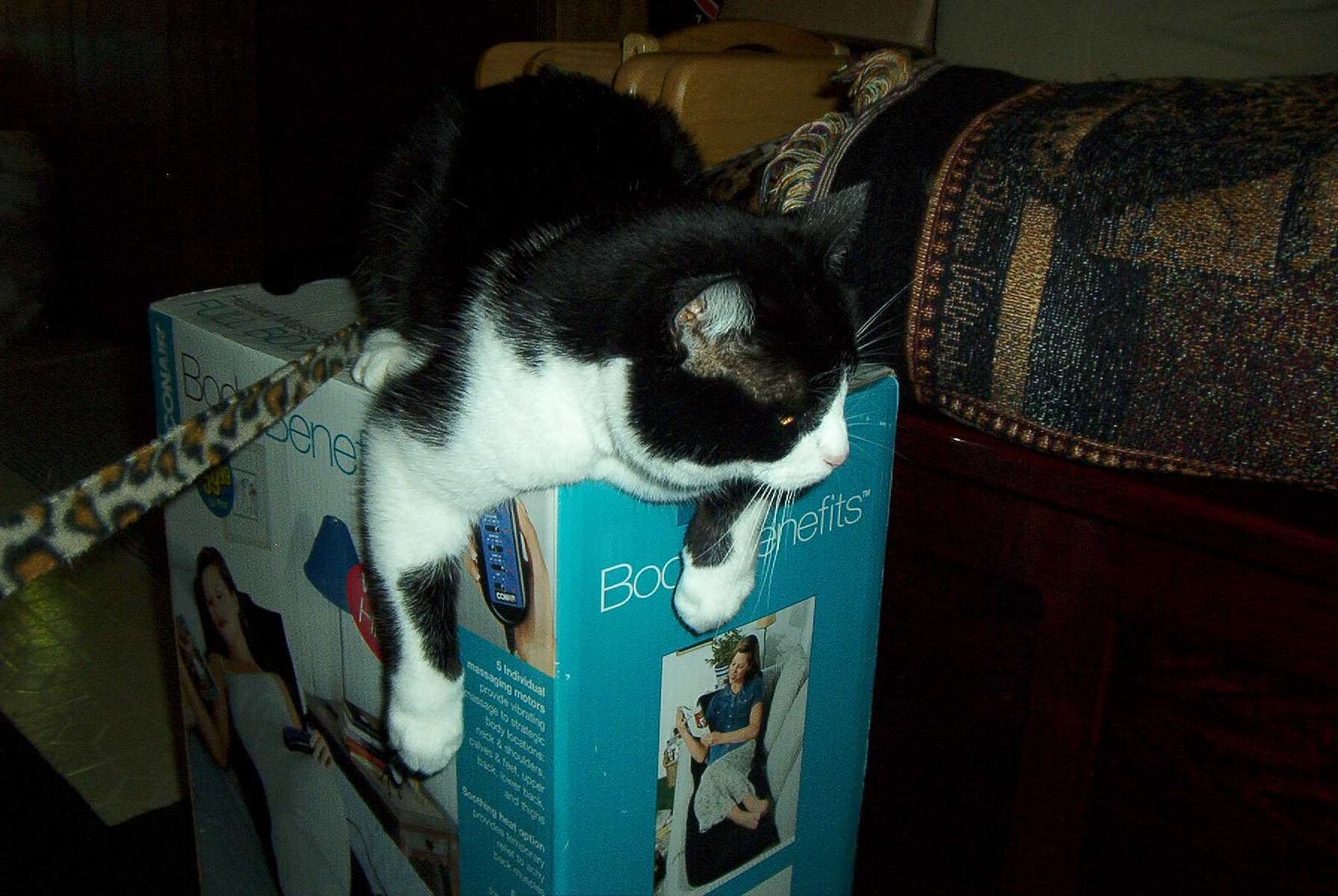 Think I'll just lay here till she comes & unties my toy.
PS: Effurryone go read about this kitty.......
HERE!
She got run-ded ofur by a car just like mine Mom did! Now she gots a rod in her femur, just like mine Mom!!!
She needs a name & Malcolm, the man who rescued her needs some help wiff some bills, so give if & what you can! :)