If I was a person I'd beat her! I've commented before on the disturbing trend by humans to wake us when we're sleeping. It's terrible! That's bad enough, but then they want to take pictures of you when you first get up. This one is kinda cute since I look like I'm sleeping standing up, but look at the next one........
My eyes are closed, my fur is standing up on top of mine head & I look like I had a bad experience with botox! I hate her.......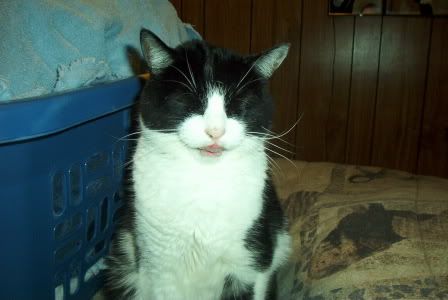 Oreo's Mom:: You have GOT to click on that picture & see it as it really is! It is too funny!