(I don't know what is wrong with this picture...Blogger would NOT upload it so I had to use Photobucket & now it looks all fuzzy. It is such a good picture too. Dang it!)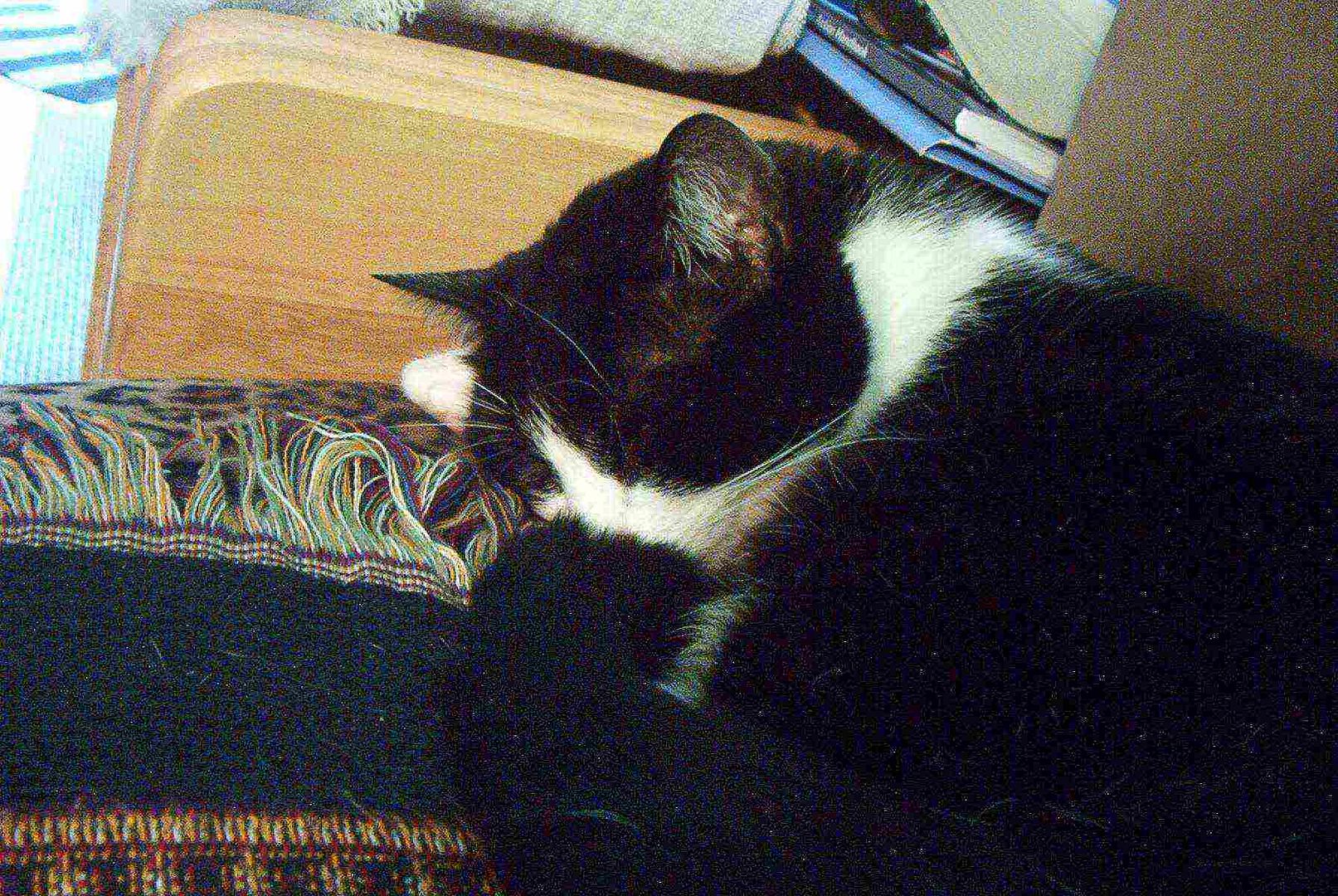 So anyway, Mom camed in the house yesterday all mad at me...at ME! See, I walked on her Mustang. The one with the $6000 paint job. But I explained the situation to her & she's not mad at me anymore........
Cause this is what I was after. She has taken up residence in the Mustang's house. Mom is now very upset with the bird cause she pottied on the hood of the car. I didn't know Mom could growl like that........