Jimmy Does It Again!!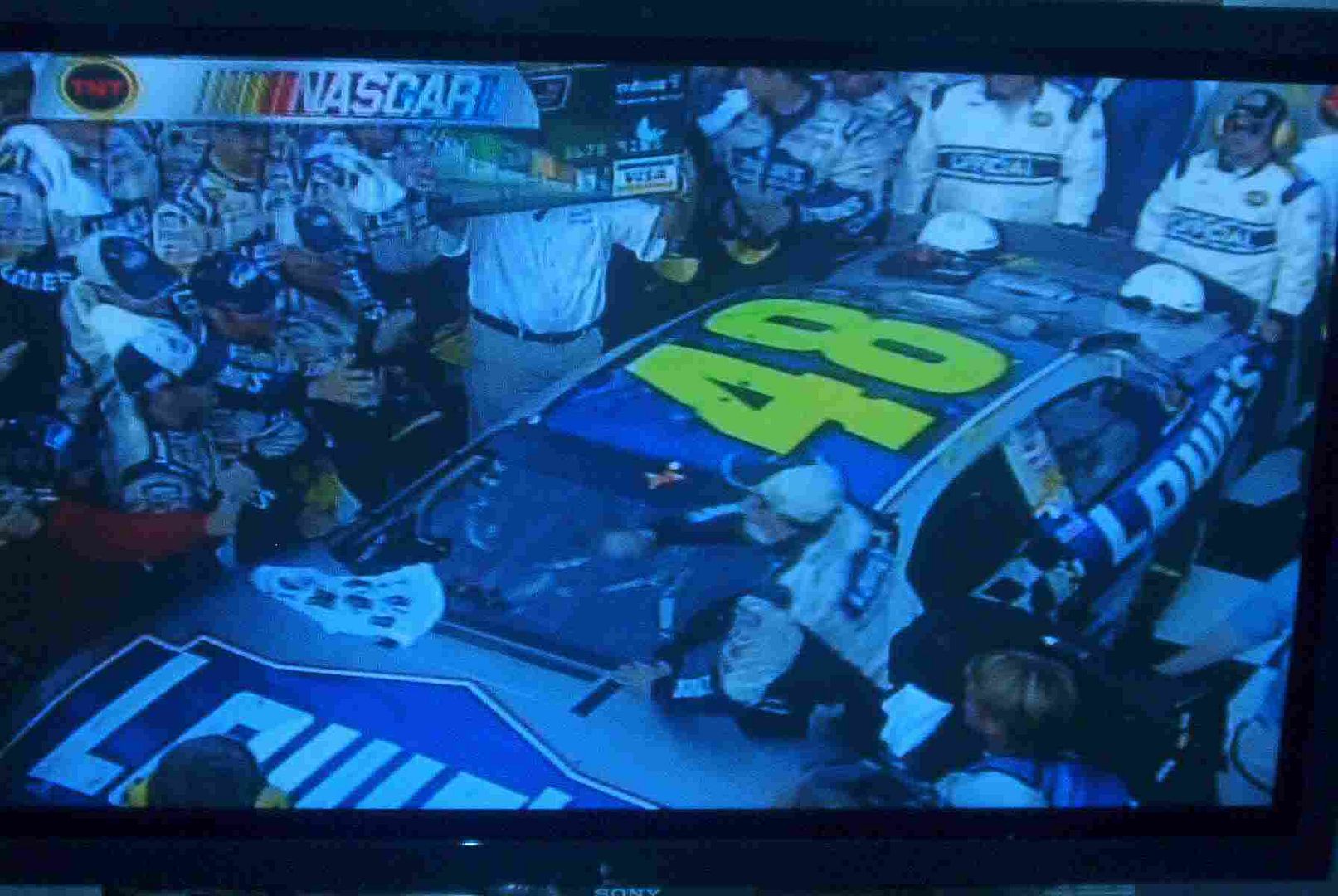 This was the best part of Mom's weekend. This was his 4th win in a row at Lowe's Motor Speedway!!! He calls it HIS HOUSE. Mom & I agree! He is now tied for the points championship with Tony Stewart, who we have nothing against, but , BBBOOO anyway! Mom is so happy.
This however was the best part of MY weekend! Every Saturday morning I get my stinky goodness!!! Oh, it is SSSOOO good! I had veal cutlets in gravy this time. Oh, don't tell Mom but this is even better than Jimmy winning......