I'm in here Momma. Can't you see mine tail hangin out?!?!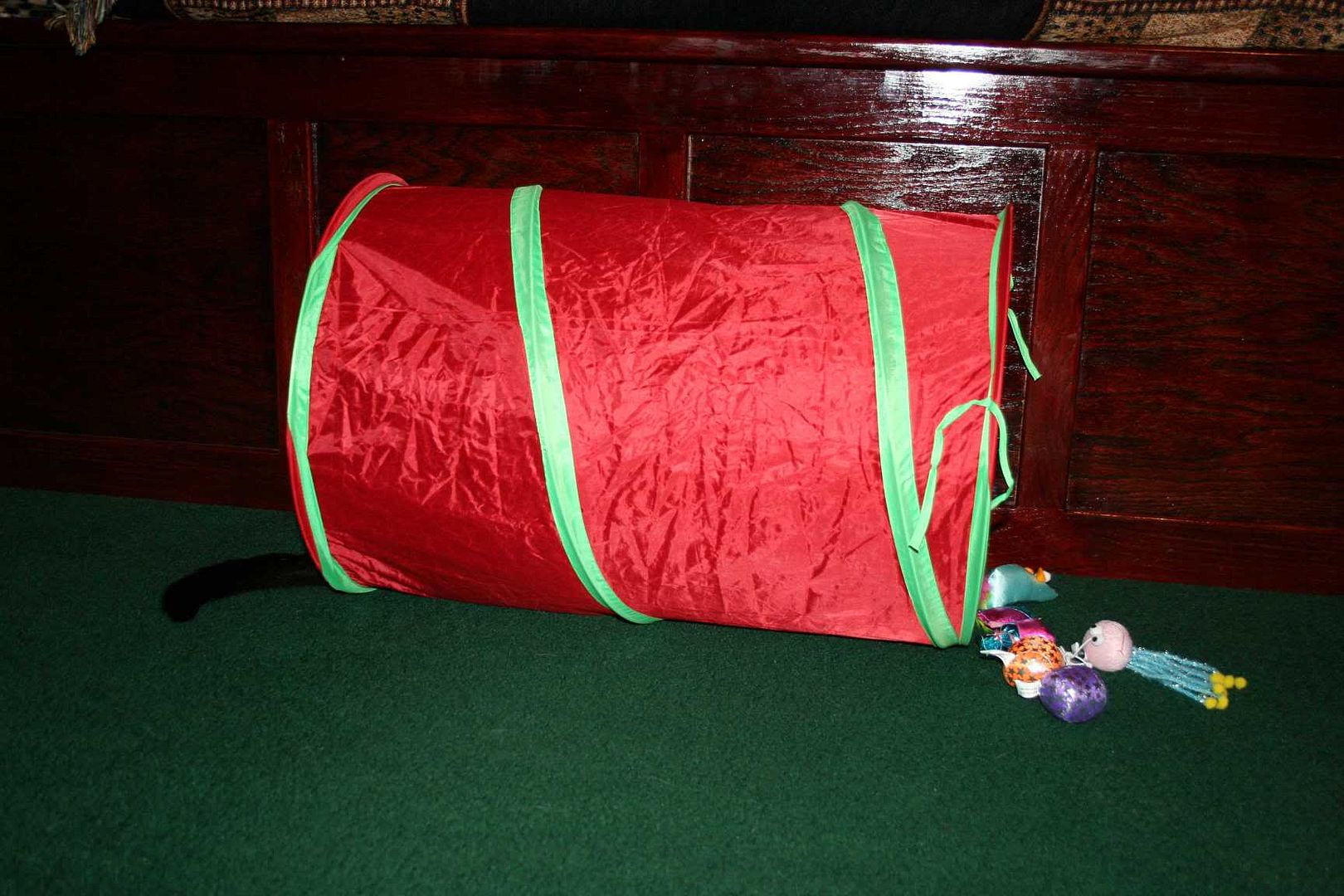 I SURE does like this new tunnel & all these new toys you gotted me! Maybe YOU feeling guilty is a good thing!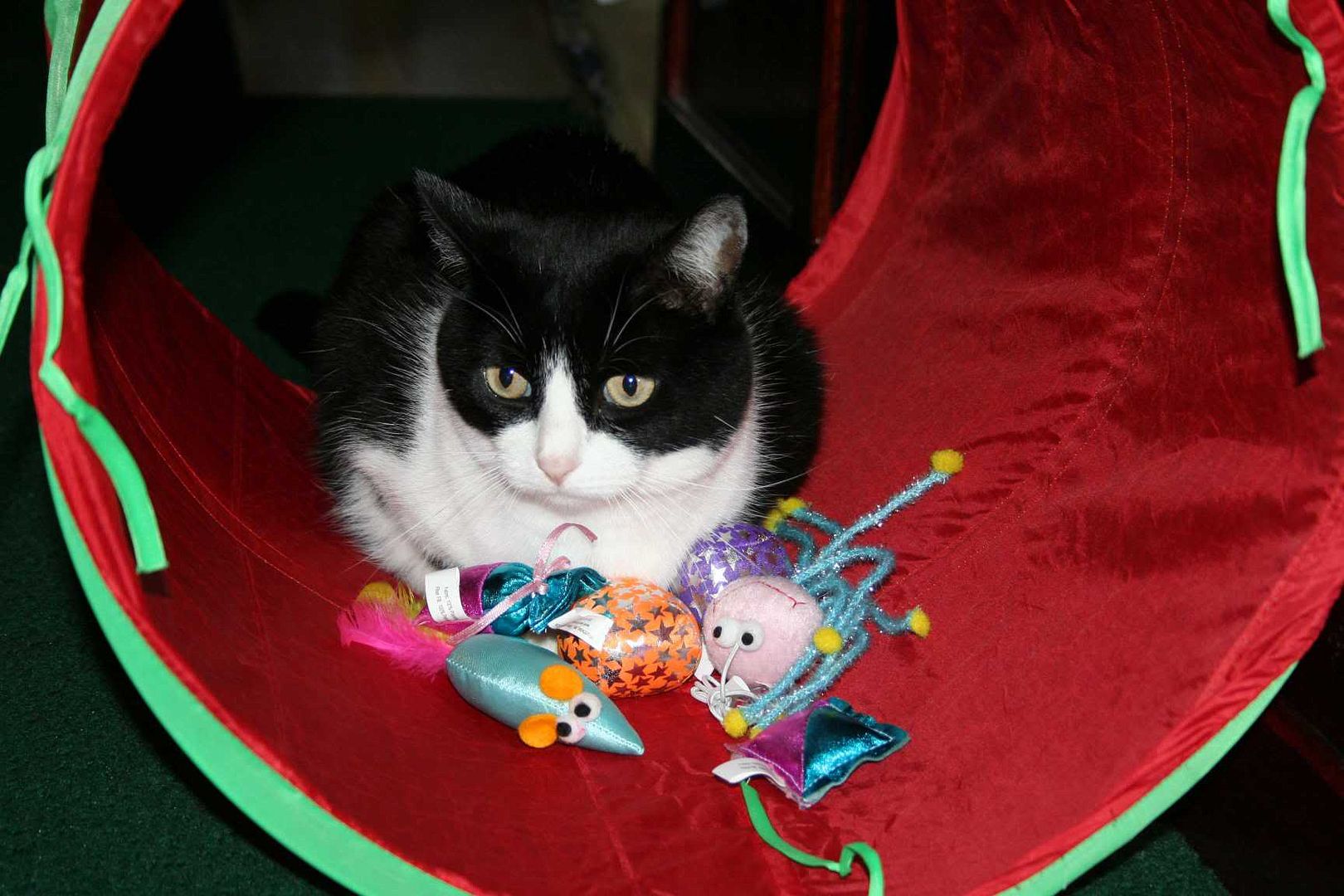 Looky! It gots strings you can play wiff & efurryfing!
Whazzat?!?!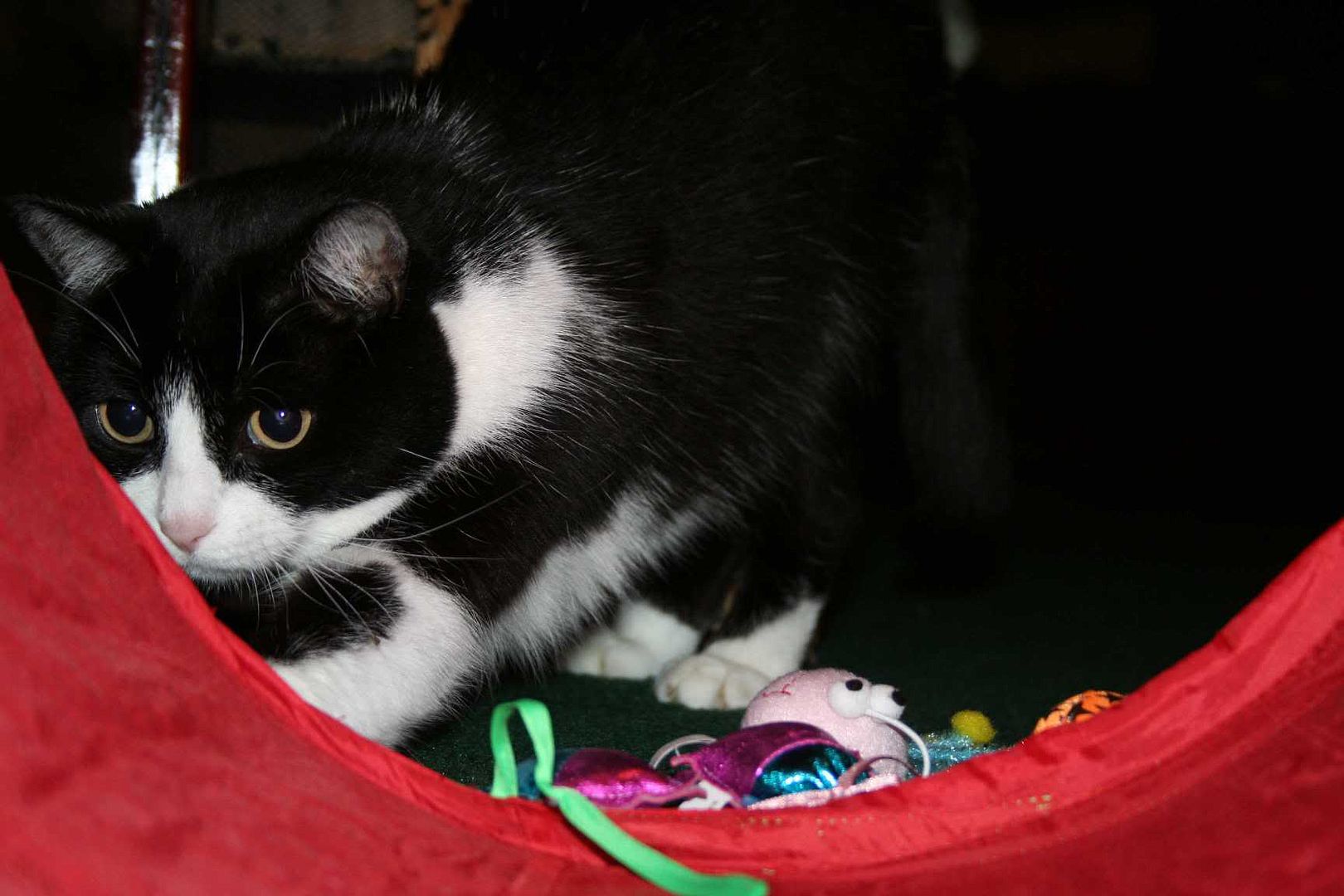 Oh, it's my new mousie! Wiff tha fev-ver butt!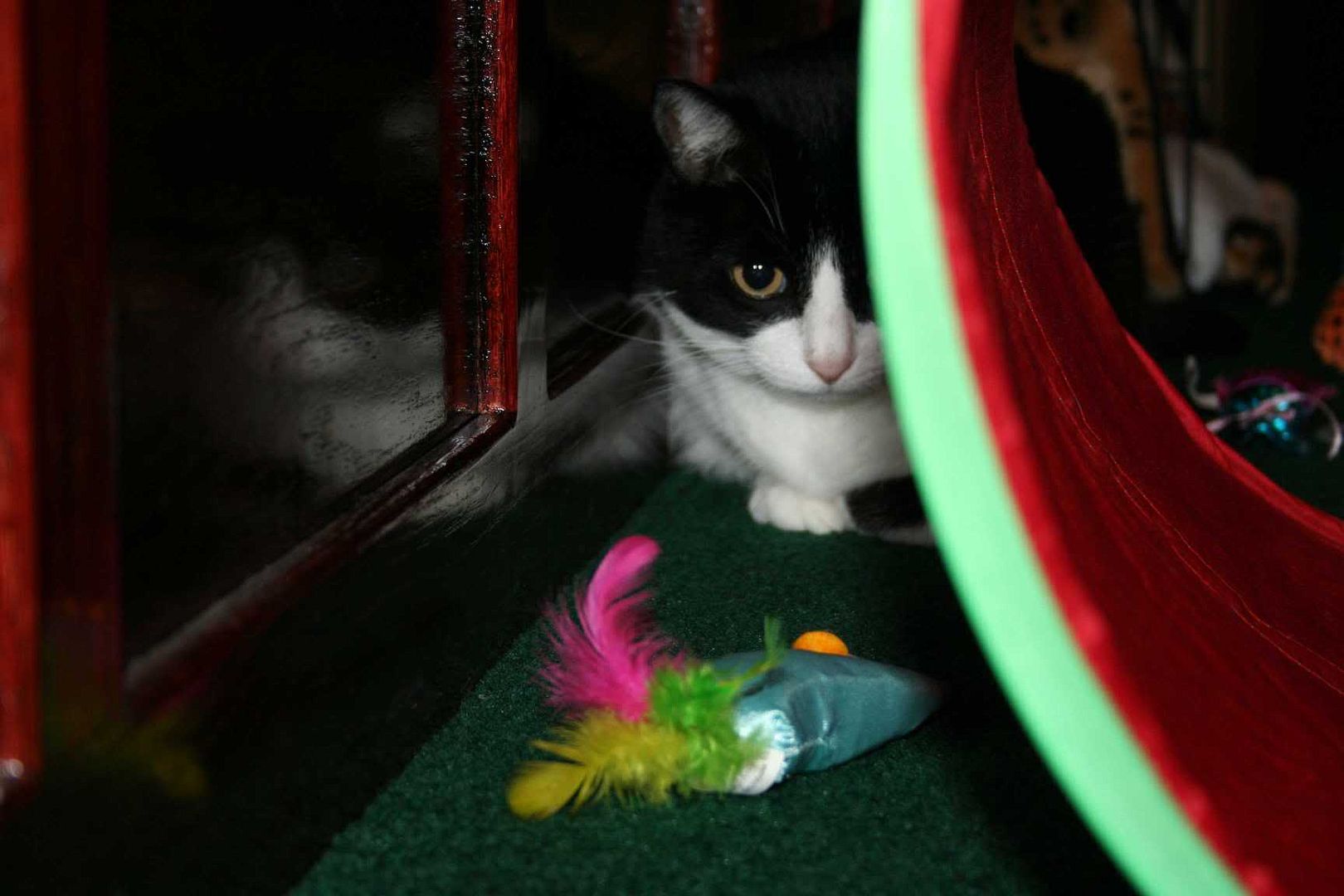 Momma, can I have some xtra stinky goodness today?!?!?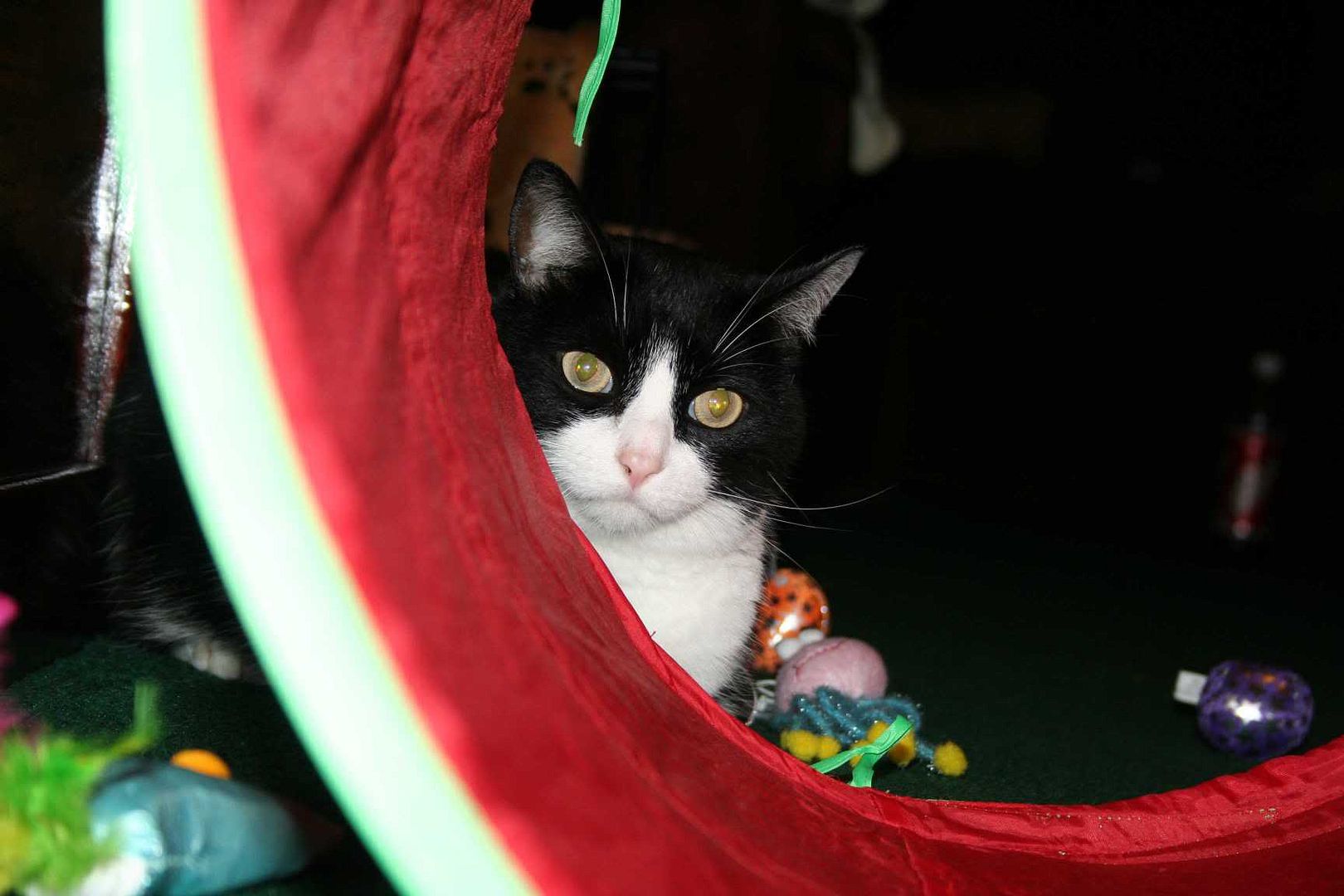 Pwease.......
PS: Momma says I is not going anywheres for now. She just wants me to get used to tha carrier. Donno why though....