OOOOOHHHHH, a package!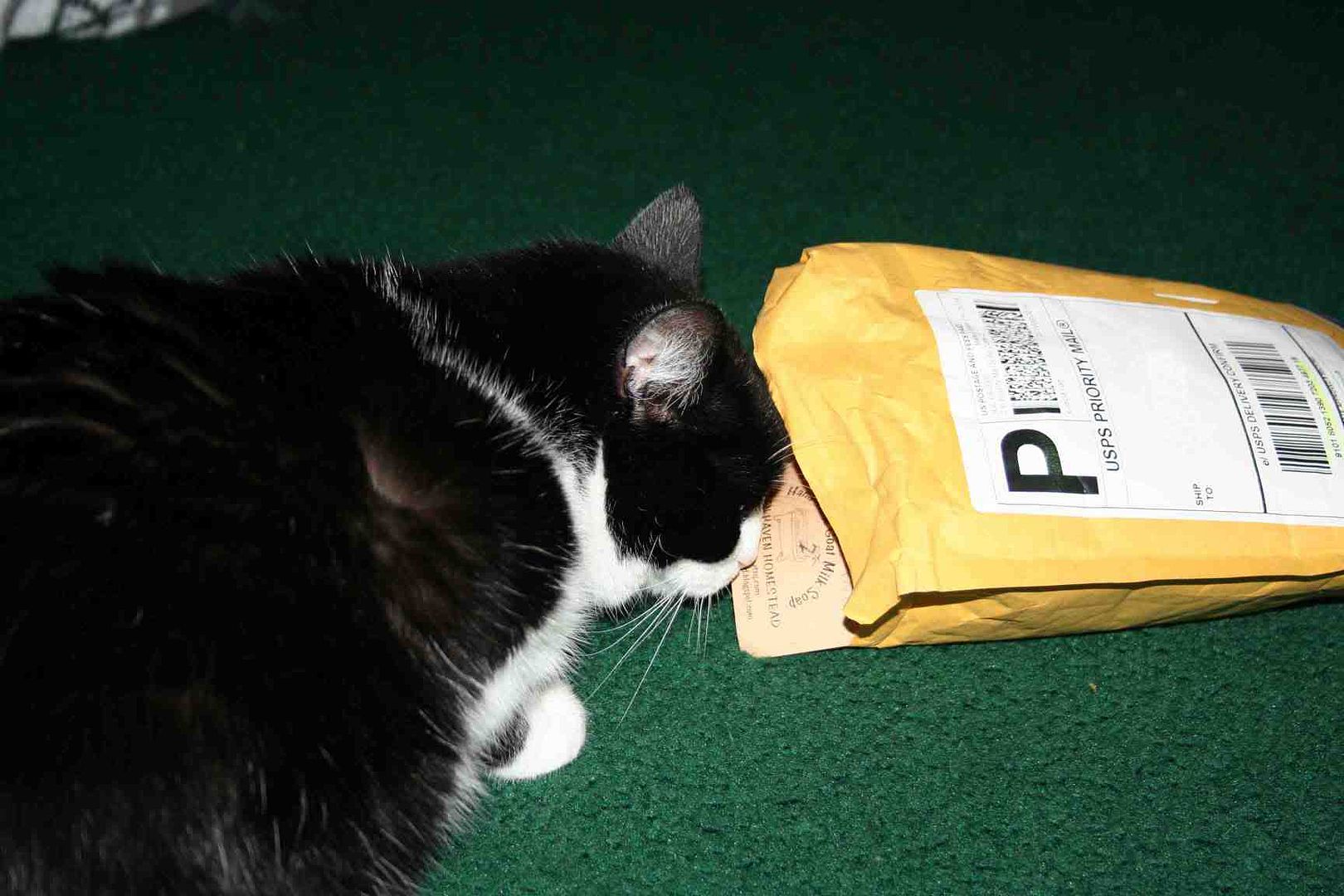 Momma, what am in here? You gonna open it???
Oh, it am
Dimple's
Momma's
Homemade soaps!!
Oh! Dimples sended ME some stuff too! Look Momma, TREATS! And NIP TOYS!
I love my Dimples girl! Fanks you so much.
MMmmrrrrrfffffffmmmmmm........
Momma here, just wanted to let everyone know that if you like soap that smells GREAT, leaves your skin soft, & doesn't cost an arm & a leg then you need to
CLICK HERE!
Peggy, of
Hidden Haven Homestead
has her own goat, Ms. Diva, who provides the milk for these WONDERFUL soaps.
Back to me......besides, she am Dimples' Momma & Dimples needs extra food & treats & toys, so go buy some!! :)