Ok, me first cause, well, it's my bloggie!!! Momma finks this is so funny......
This am the inside view... I just wanted to see outside Momma!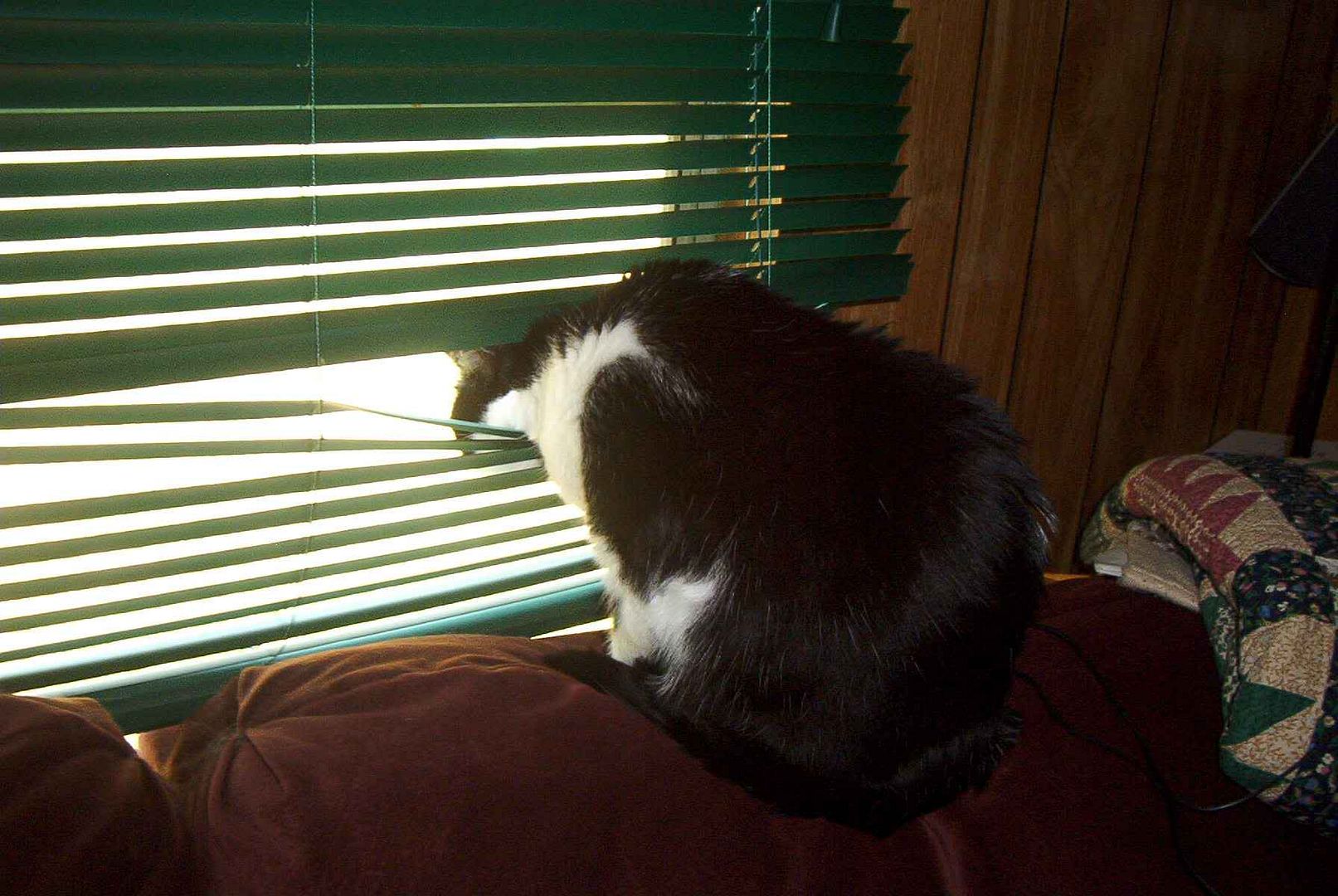 Ok, second, Momma boughted this Jimmie Johnson jacket (& paid way too much for it) hoping that it would be a good luck charm (Yeah, sure, she just wanted the jacket!). Well, anyone who watched the race Saturday knows it didn't work. Jimmie hit a little turbulance & that was that! :)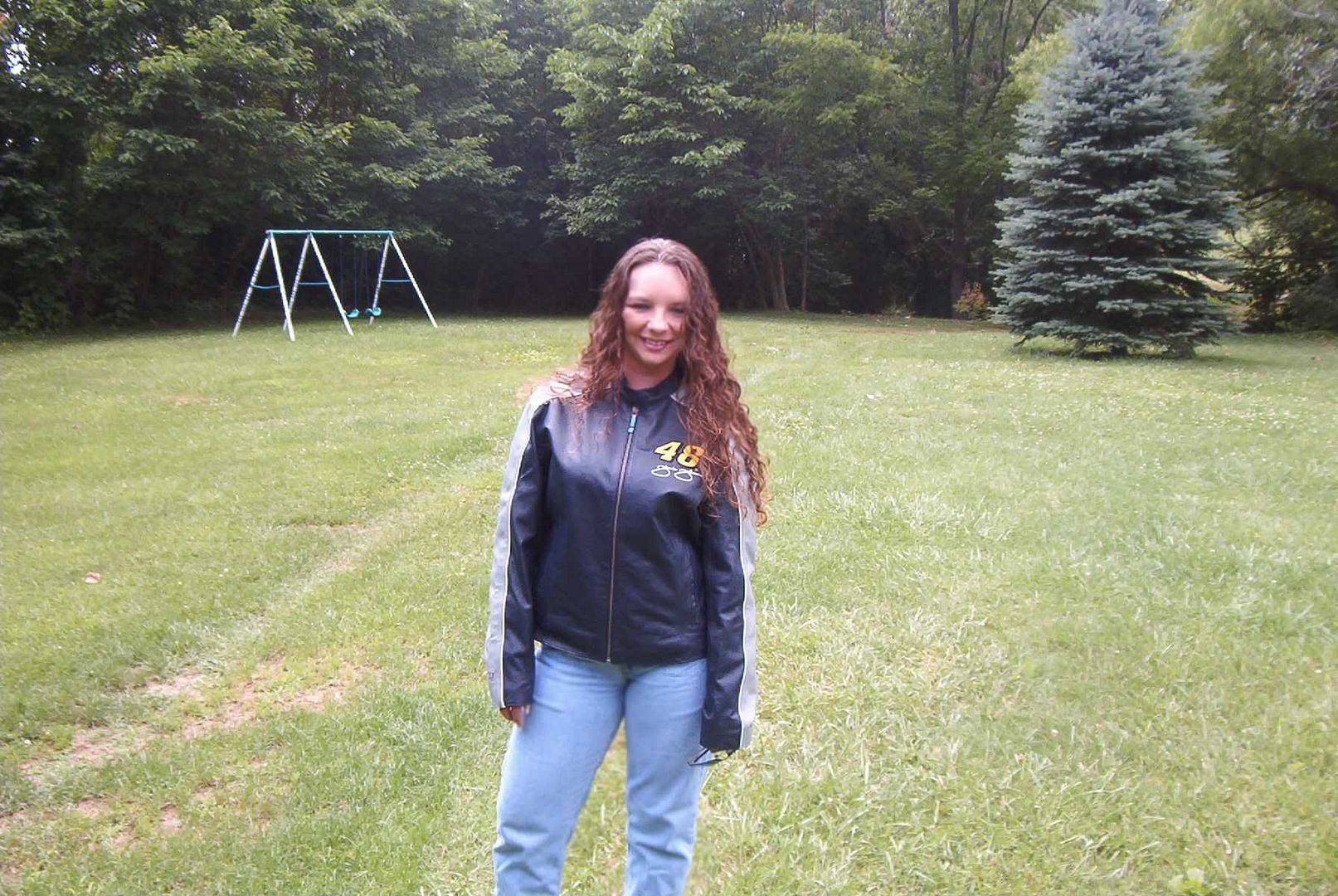 Ok, now the chinchilla....don't he look tasty?!?! (which is why Momma says I can't have him!)Mine Daddy's sister wants to know....Does anycat out there want to buy a chinchilla???? Email me if you do & I will find out the details.....