Spring brings with it all sorts of animals that come into my yard, just BEGGING me to fight them & run them off. Yesterday Momma saw me walking REAL slow at the edge of the woods & knew I was stalking something so she got the camera out...........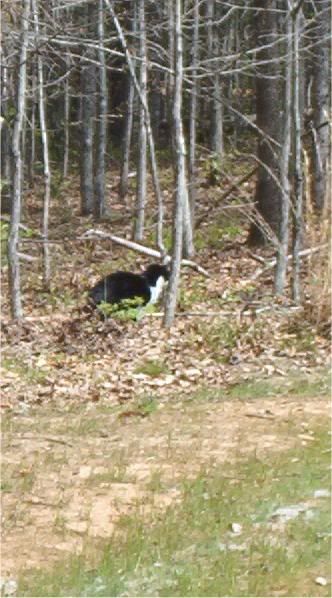 Very interesting. It's moving so slow. Let me get up above this thing so that I intimidate it even more.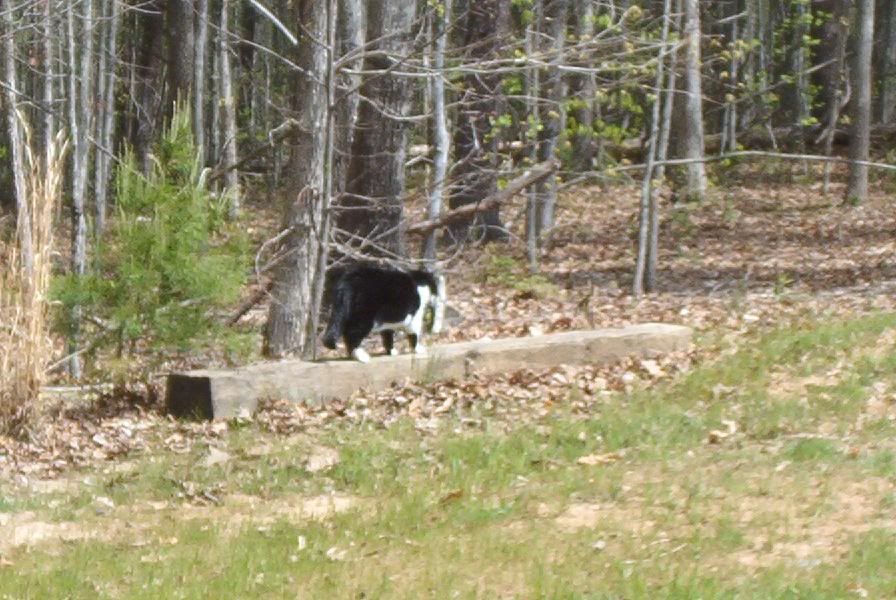 MMMMMOOOMMMMM, You're gonna distract me & make me lose it. Go away.....
"NO! Oreo you can't play with that!!!" That' s what she yelled at me. How embarrassing! Like it could hurt me or something.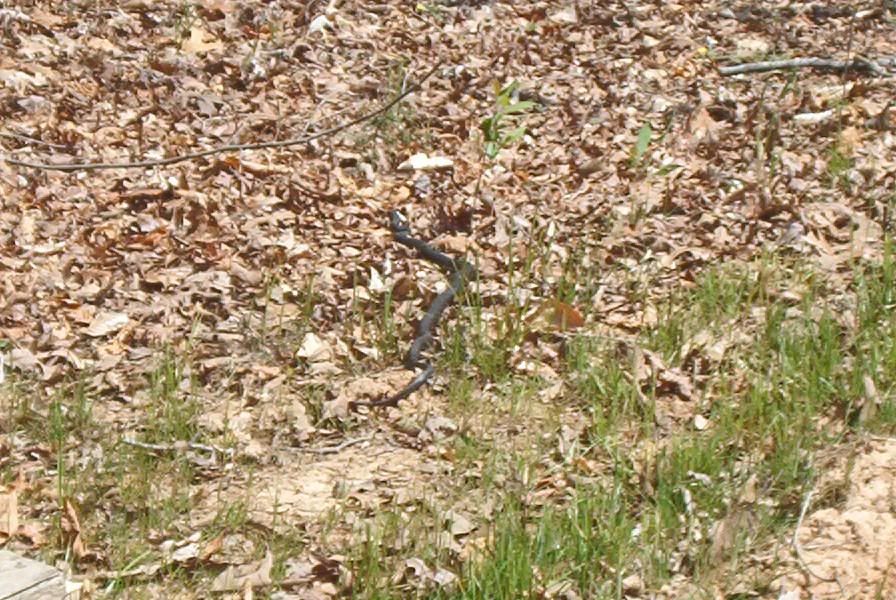 Bah! See it getting away? I TOLD you Mom.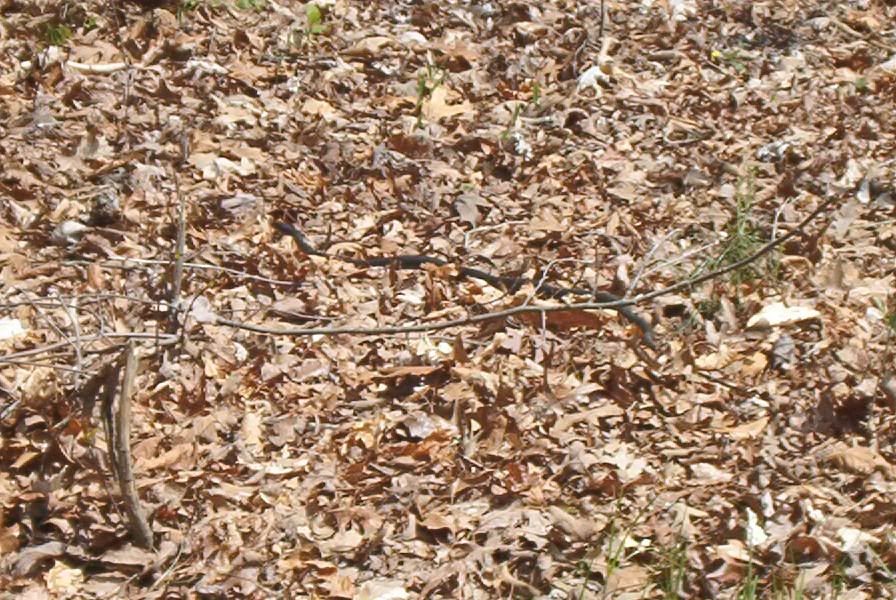 (Click the pictures if you can't see it real good.)