Oh Momma! How cood you?!?! I am SO mad at you right now!
But Oreo, it has your Blogging friends on the back! I thought you would like it!
Does it look like I liked it? I'm takin it off!!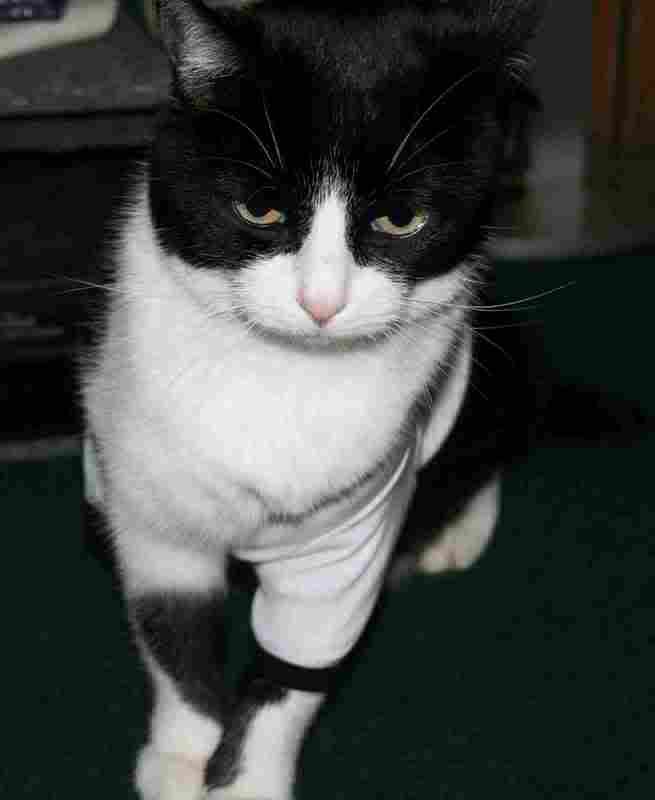 OH well, I think you looked adorable!
Amember effurrycat, Momma goin for part 2 of the New-clee-are thighroids uptake scan this mornin. Puhlease keep purrayin for her! We don wants NO surgery.....