So this am Momma's dint-tist & his nursie. They look furry nice don they, but am they reelly? Am they not all meaniefied like ofur dint-tists & nursies????? Will they not hurts you tha furst chance they gets?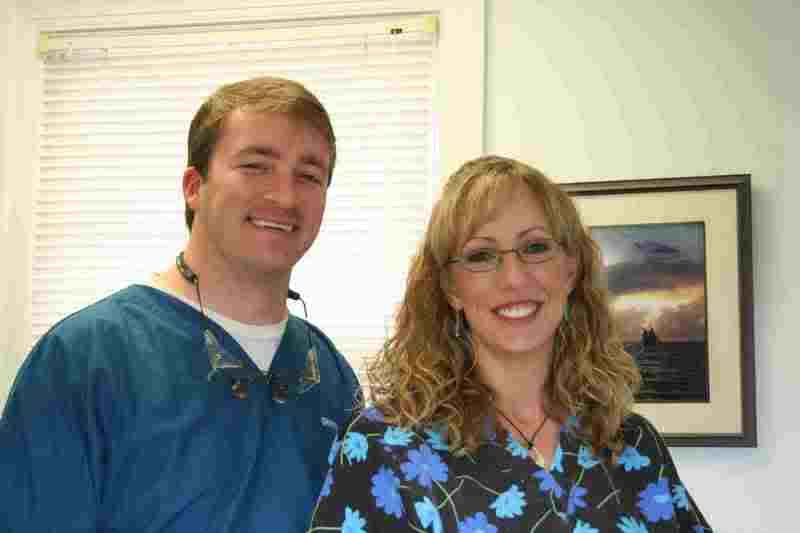 Momma say they AM furry nice & not meaniefied at all! And, and, and, they don hurts you! Momma say her root can-all dint hurt a bit!
Momma say if you anywhere near us & you need a dint-tist then go to Dr. Cross. Aktually, efun if yore NOT near us, you should still go to him!!
HHHMMM, I wunner if he werks on kitties........
:)