I gotted mail! In the mailbox! From my Secret Paw! Guess who it was, nope not gonna tell you.......yet.
Mommie laid it down in the floor so I could check it out. I shook it but I couldn't hear anything, so I got her to open it for me.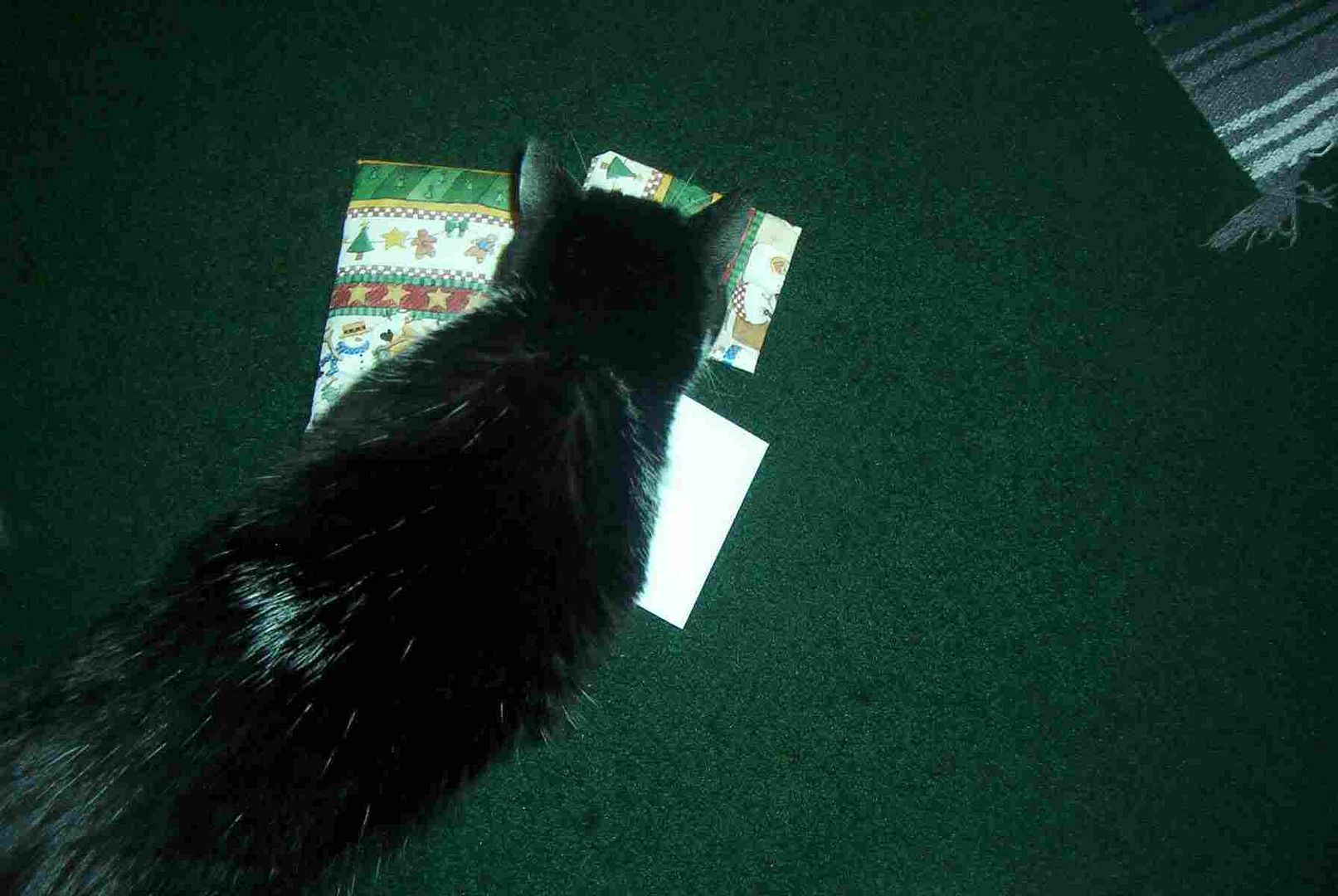 OOOHHH, TWO purresents & a card!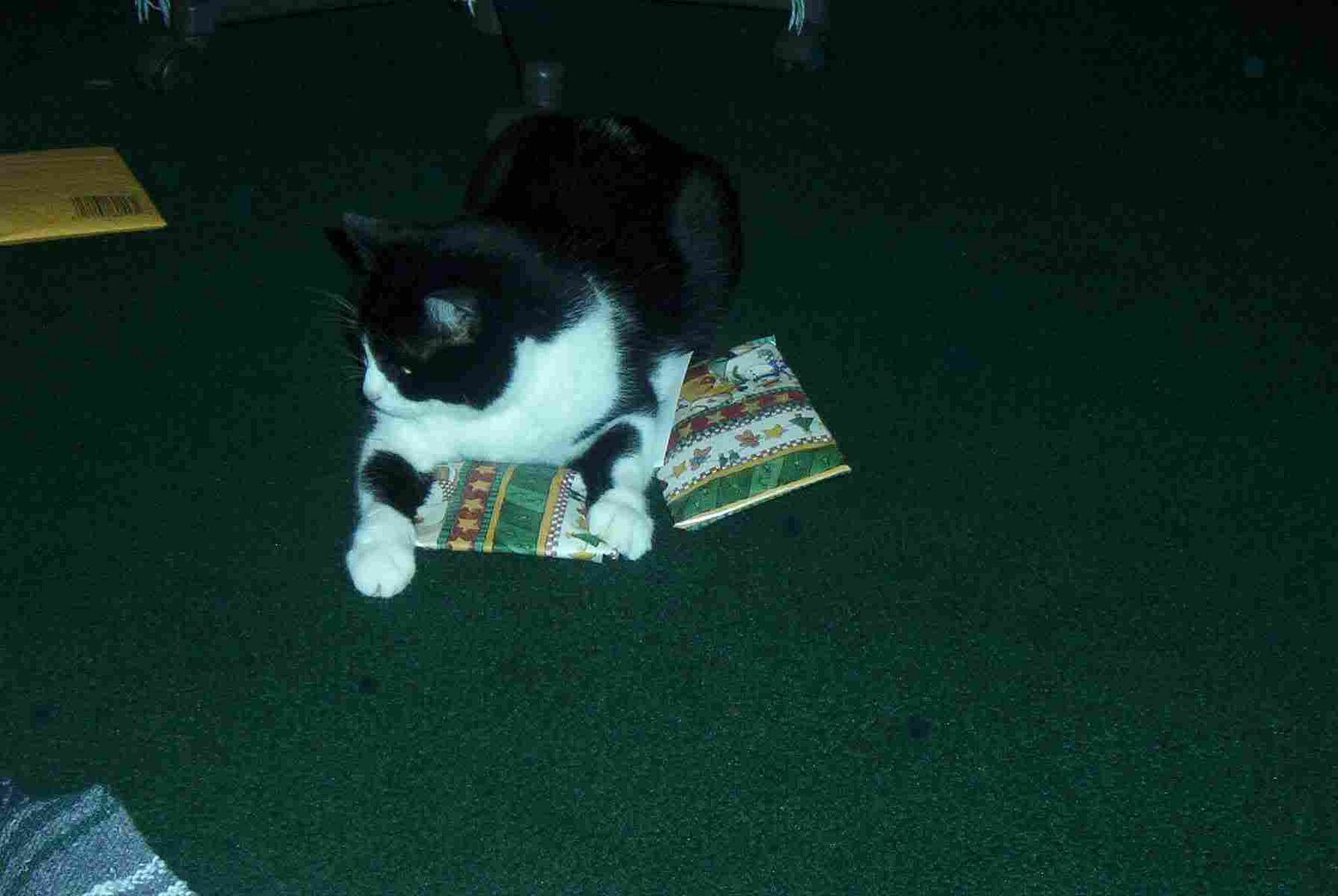 Nobody's getting these away from me! I'm opening them RIGHT NOW!
OH, OH, my fav'rite kind of toys...fuzzy ones!!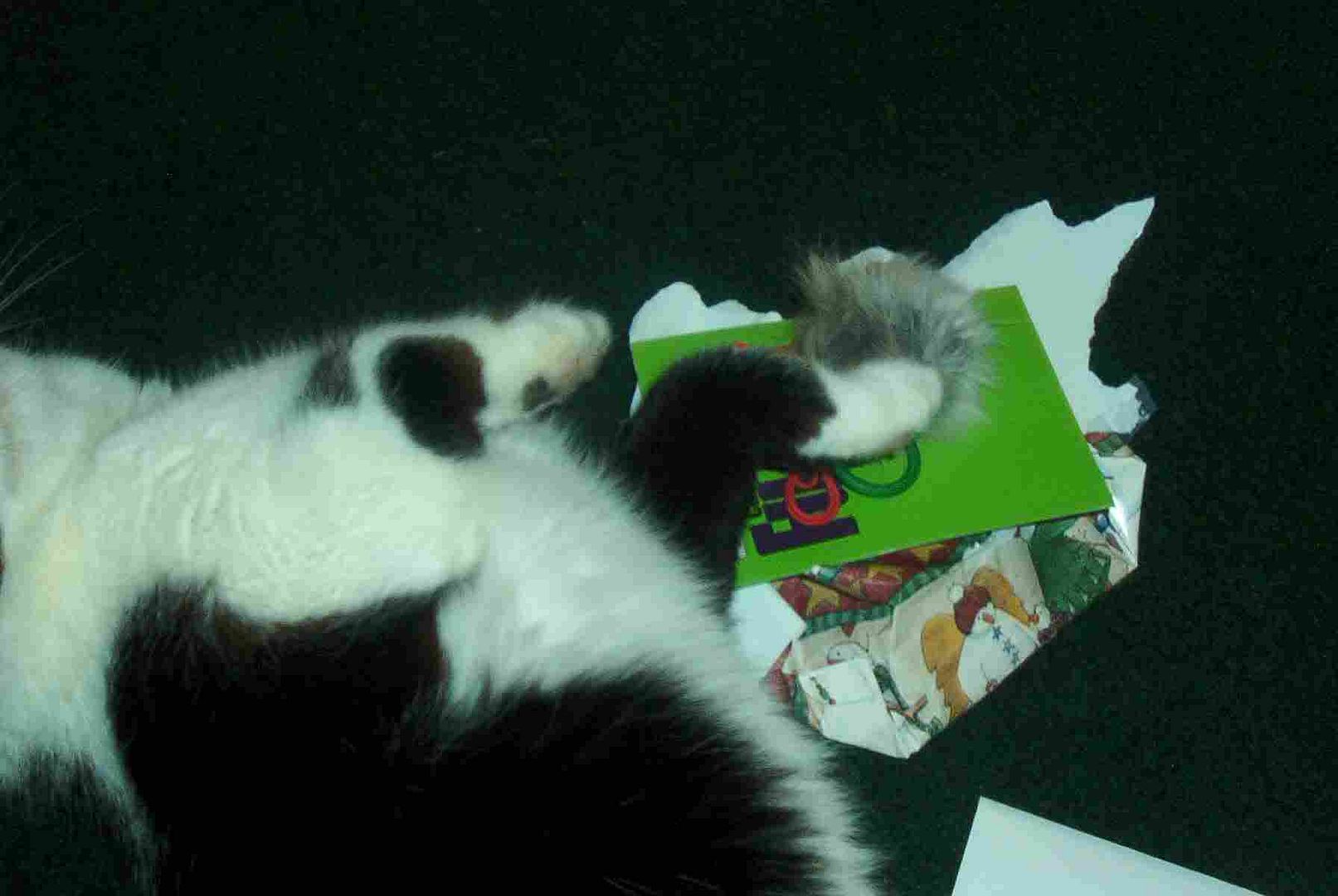 I rolled all over them so they would smell like me instead of the one who sent them!!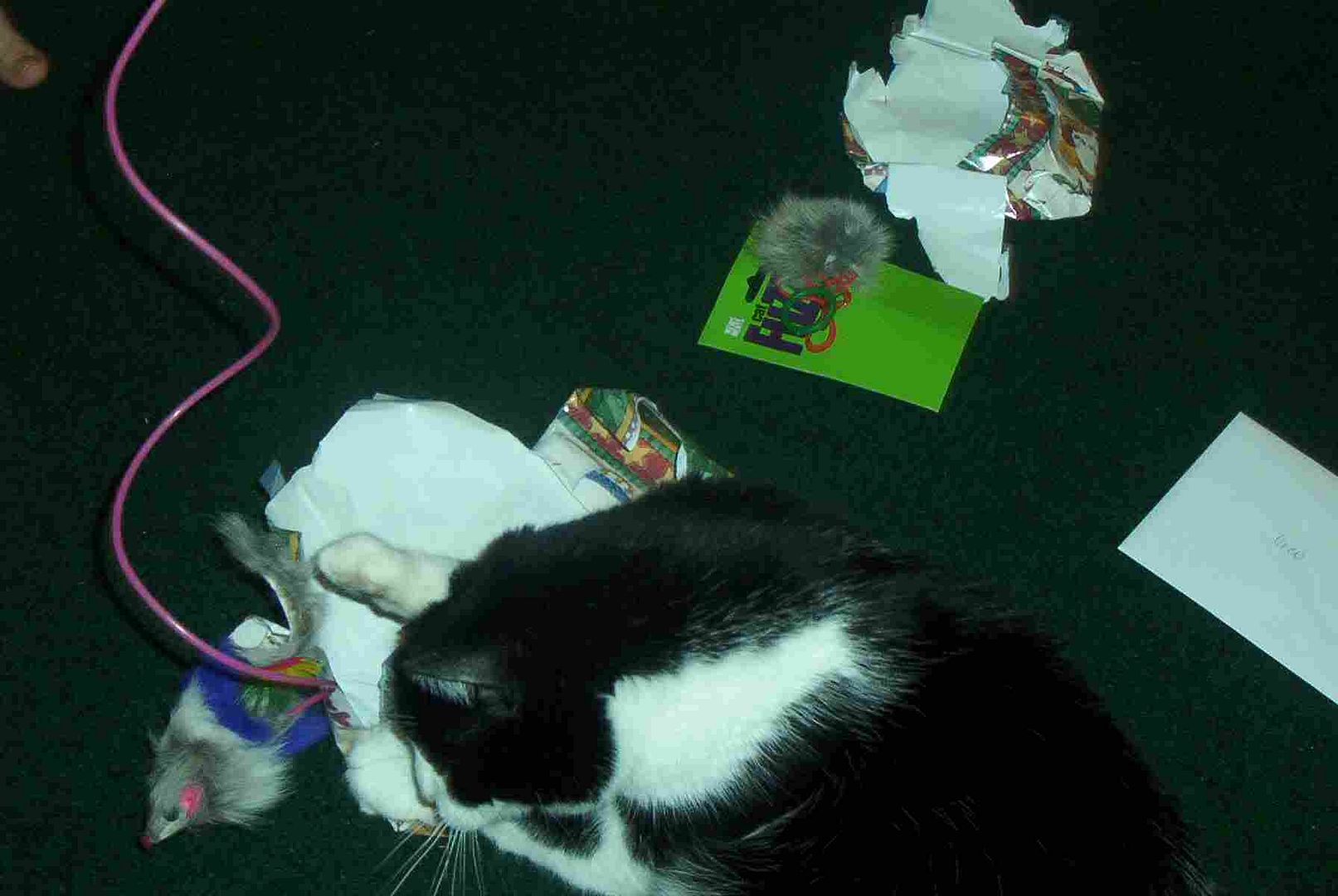 I had to check out the paper too, in fact, after I got done playin' I laid down on the paper for a whole half hour.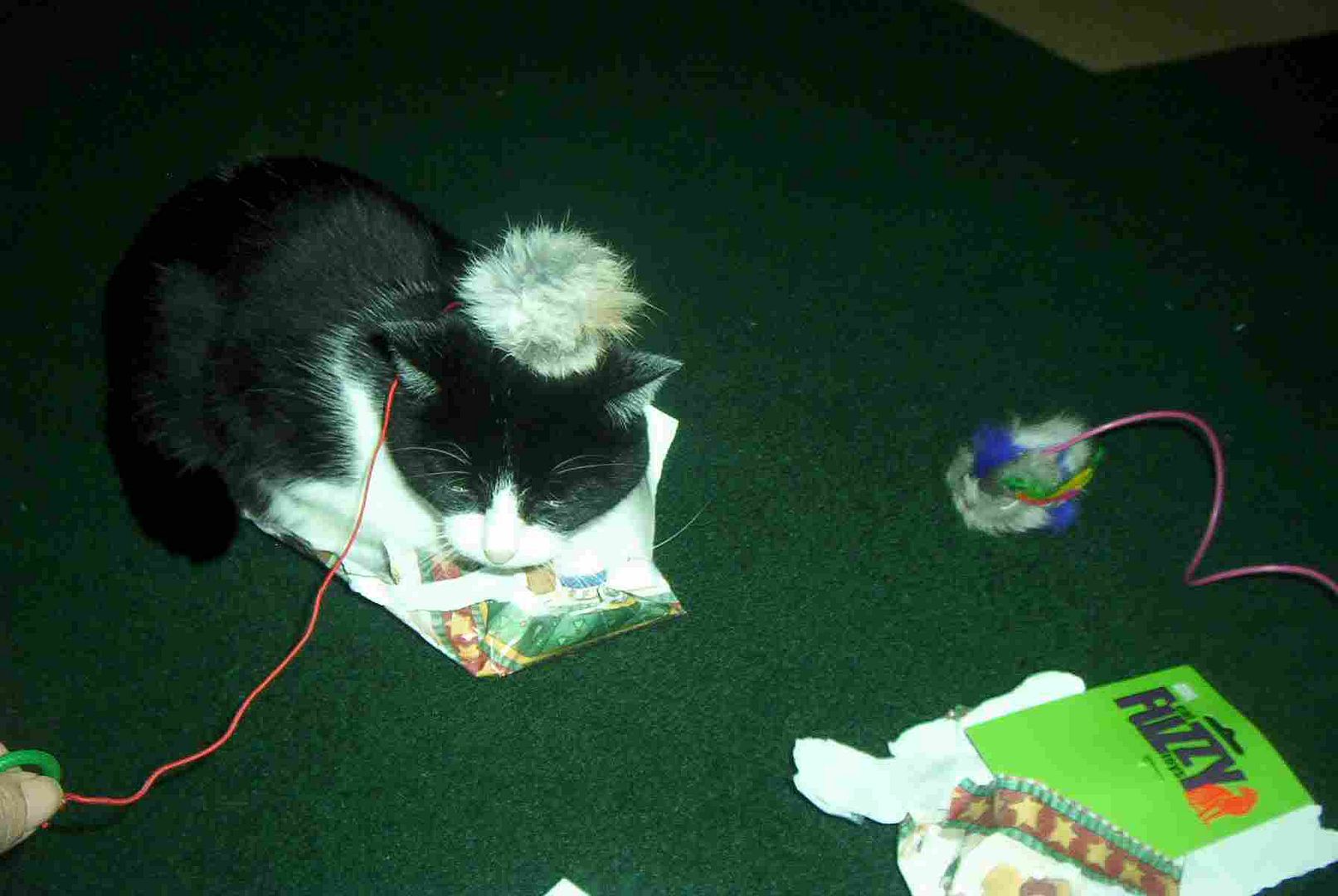 Mom thought this was funny, me? Not so much.......
Here I am reading the card the one sent.
Here I am with the paper again.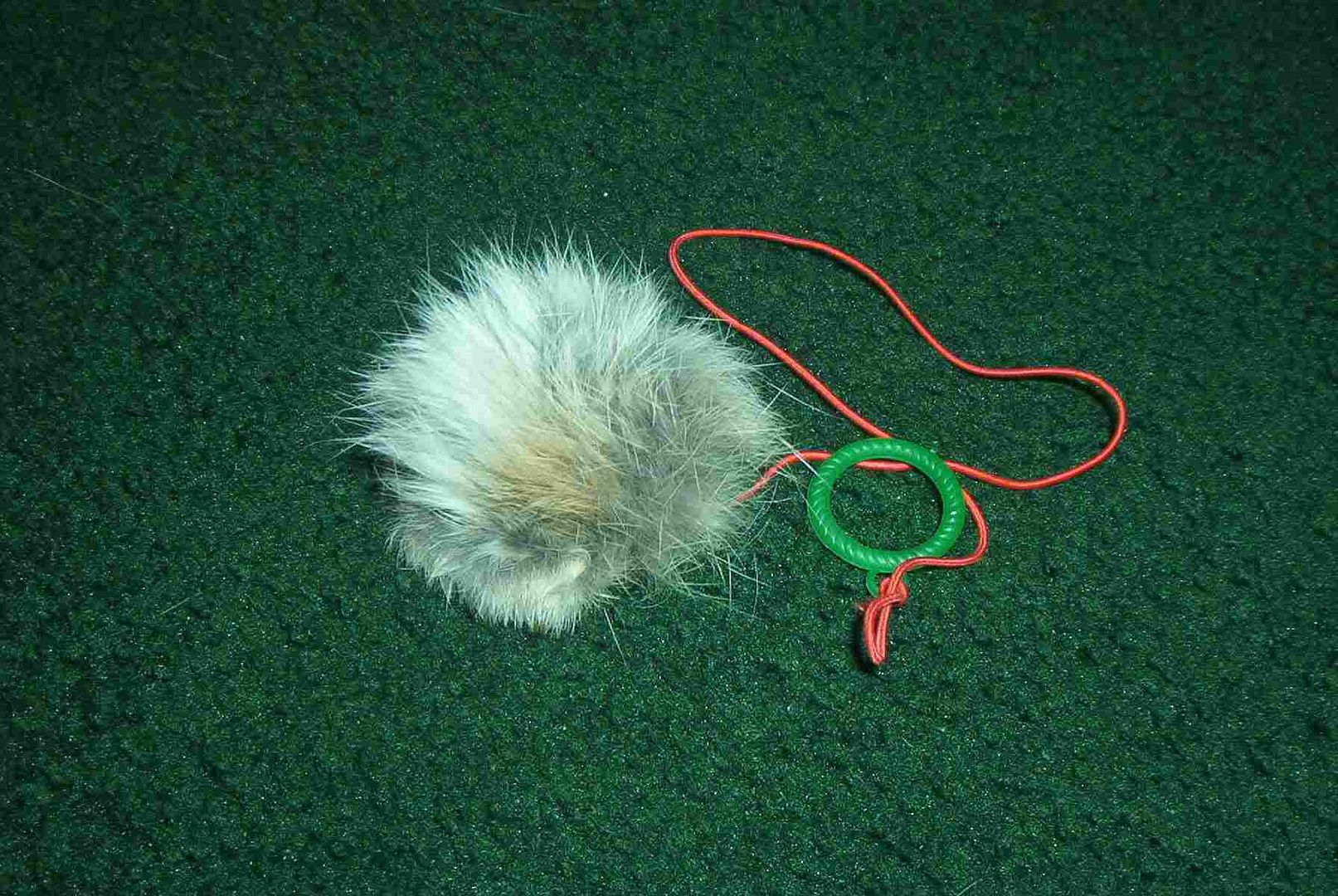 Ok, my purresies, I really like this one. Momma likes to pull it up on the couch while I attack from the floor.
This purresie, I really like too, so much that I played with him till his nose fell off. I sorry little mouse with feathers. :(
And now, the big unveiling,
my secret paw was none other than the wonderful (& handsome!)
KNIGHTLY!!!!
Thanks sssooo much Knightly, you bought exactly the right kind of toys. I loves them & I purromise to play with them everyday!