Momma readed mine blog thing last night & her acided to fank me cause I gotted LOTSA pee-poles to purray for her. See, her givin me good scritchies. See her heart monitor?????
But then her acided to kiss on me!!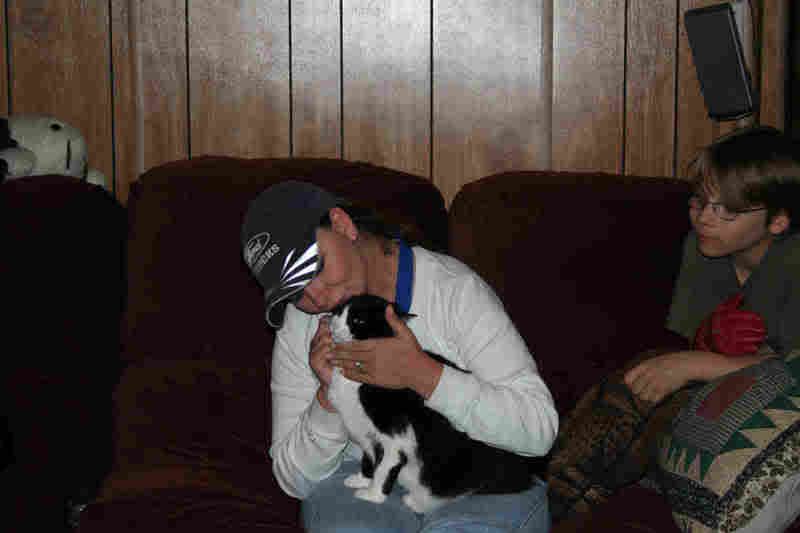 STOP IT MOMMA!!! I don like it!
Geeeeezzzzzzzz. (Fanks for purraying for mine Momma effurrycat!)
PS: That am mine human brofur Steven in tha pictor. Jeremy aint in it cause he taked them!!! Fanks Jeremy!!