*******
Efurryone, pulease go see
Smudge & his Purrarents
he am furry furry sick.........

So, Momma's lip & cheek swell-ed up & her was worried that it might be a raction to tha sing-you-lair that they had juss putted her on so her called her V-E-T & naturally they say her hadda come in so her did & tha V-E-T say her prolly has an absessed tooff of all fings! (Efun though it dont hurt or nuffin & they don't see an absess when they look at her teefs.....) Her gotta go & let a Dint-tist look at it on Monday.
:(
Momma say I can not show her pictor at this time! SO, I present to you, Miss Ray Leigh Hawkins!!!!!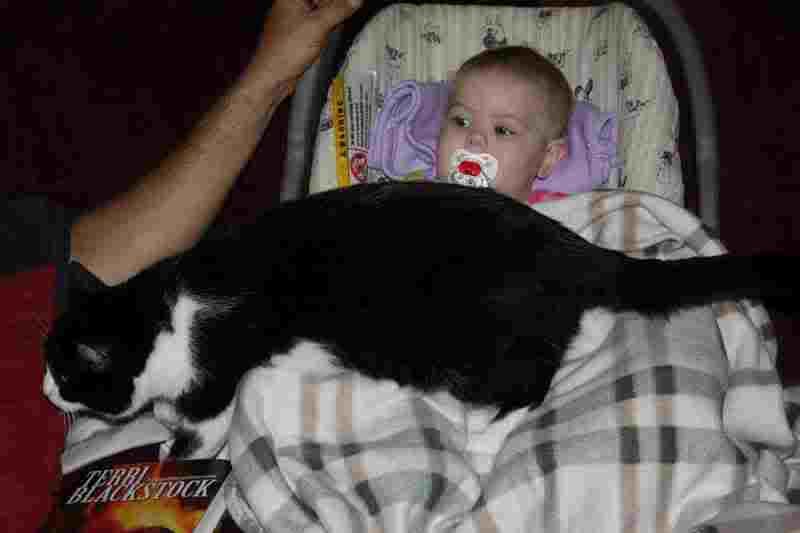 GET ME OFFA HER!!!!!!
Ray Leigh am bout 5 monfs now, amember, her was borned on Momma's purrthday (May 29th). Her am a good baby & I will lay wiff her till her starts trying to talk & then I'm outta there! Momma gets to keep her efurry once in a while so I guess I better get used to her huh?