I gotted mine secret paws gift!!! Yay!! Here it is....
Momma hung the mousie on the ceeling fan so I could play wiff it. Come here mousie....
No! Get back ofur here!!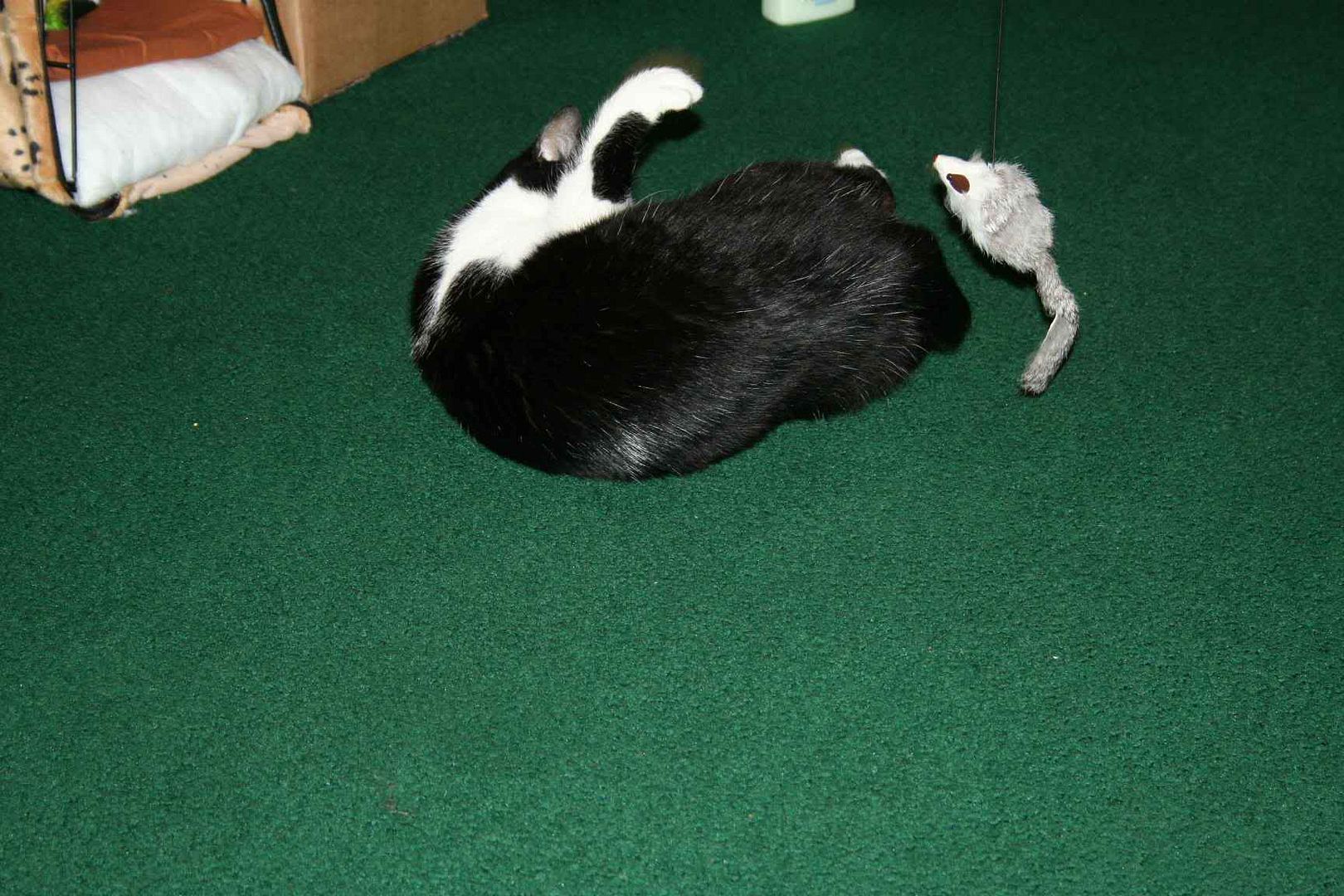 HA! Gotcha!
Fank you secret paw "me" in Canada!! Now, who does I know in Canada.......
Fat Eddy?
PS: I like the ball too, I just like the mousie more!! :)