Updated:
First & foremost, we have to take a minute to say goodbye to
Lucas
He has gone to the bridge. Goodbye sweet, funny kitty. I will miss pictures of you playing in your diapers.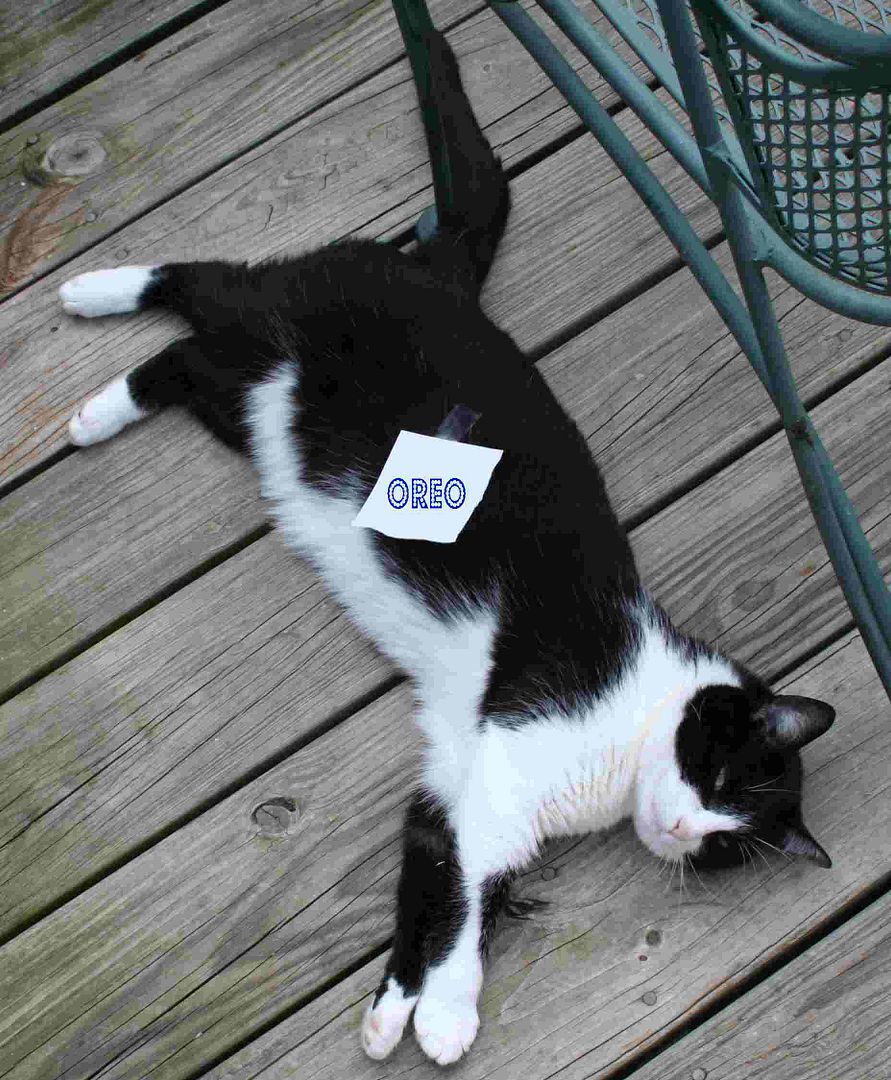 Very funny Momma.....
I gotted tagged by
Ms. B
&
Jake
&
Pumpkin
&
Beau!!!
The player of this game starts with "5 weird things / habits about yourself".
In the end you need to choose 5 people to be tagged and list their names.
The people who get tagged need to write a blog about their 5 weird things/habits, as well as state this rule clearly, then tag 5 more victims.
Don't forget to leave your victim a comment that says "you're tagged" in their comments and tell them to read your blog.
5 weird things...hhhhhmmmmm
1) I gotta sleep unner mine Momma's head at night.
2) I like to stick mine paws on tha window to get them warm.
3) I won't go to mine Uncle Casey even though he's been ofur here effuryweekend for tha last 6 months.
4) I like to sit on mine Momma's lap while she uses tha litter box (pee-poles litter box!)
5) I'm a cat & I have a blog.......
I'm not sure who all has been tagged this time so 5 of you pick yourselves, leave me a comment & go play! :)