Dis am what I has been doin since my V-E-T a-point-mint.......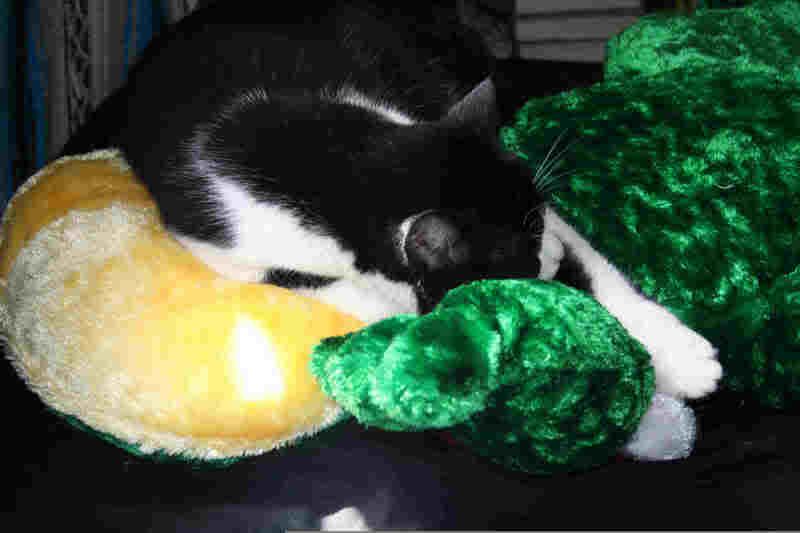 I like this froggie lots. He am so soft.
What Momma? Go 'way!
You am still here? Wiff dat camra?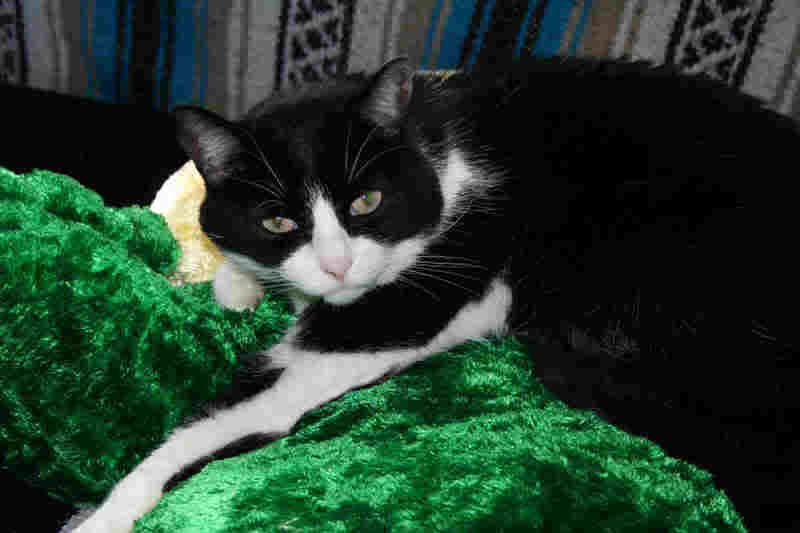 Does you want me to put the bite on you?????
I has been tagged for a meme by
Derby
and
the Kattonic Cats
and
Eric & Flynn!
It am the 7 random fings bout me meme. SSSOOO...wiffout furrver ado...
7 Rondom fings bout ME!
1) I is terryfied of trash bags.
2) I is terryfied of tape measures.
3) I don like it when mine Daddy wares a hat!
4) I is a nip head, I is not in treetmint & I don wanna be!
5) I wubs the internets & all the wunnerfull furriends I has made on it.
6) I wanna catch a skwerrel so bad I can taste it! (And I heer it tastes like chick-hen!)
7) I wubs mine fambly furry much! (Efun mine Momma who taked me to tha V-E-T & let him stab me...)
I is so sorry we has kinda bandoned mine bloggie. It has been all way stress full round heer latelee. We will try to do betta bout posting! I hassn't bandoned mine furriends though! I is still readin all the bloggies! We wubs you guys!