I no we hasn't been postin much, but I want effurrycat to no, we HAS been readin yore bloggies, we juss run out of time & kant comment effurrywhere! :)
So, wiffout furver doo-doo.......What Momma?
A-do? Ok then....Wiffout furver a-do, here am what I has been up to....
Lotsa restin!
We gotted that ice storm fing. It wuz all way cold too! Amember, I go potty OUTSIDE! If you clicky tha pictor you can see tha ice on the mountains in tha back ground. It was all way purrty afore we hadda shrink it! :)
There haff been lotsa helly chopters flyin ofur our house lately. Momma say they am runnin man-hoovers. Don no what that is but they am LOUD! See how low it is.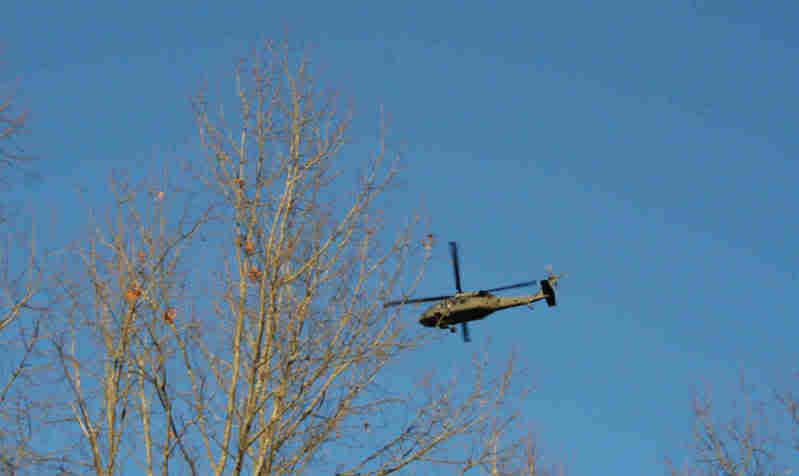 And mine Momma, deer sweet Momma, has been keepin me rapped up burrrrr-rito style in mine blankie. Her am so gud to me. :)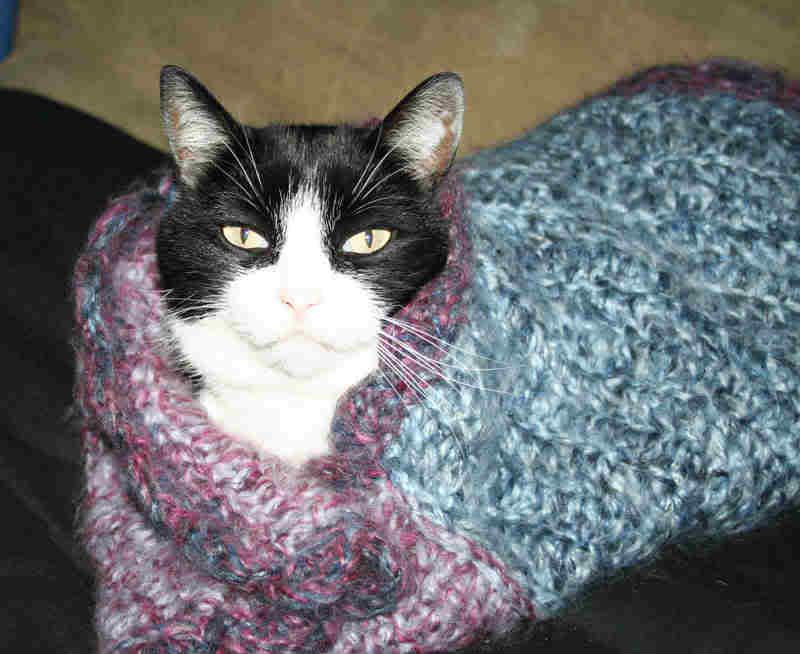 Momma say I've got a drack-u-la look goin on in this pictor & I noticed it looks like I gots frootbat eers heer too! Not as big & frooty as
Skeezix's
acourse! :)
So, that am mostly what I has been up to, cept I did kill me a mousie bout a week ago. Momma say I kant put that pictor on heer though. Sorry kitties.